Introducing the Mount Whistle addon for Minecraft PE, an incredible tool that allows you to summon your trusty ride with a simple whistle. Once you've crafted the item, the adventure begins:
Tame your desired mount from a variety of options, including horses, donkeys, mules, llamas, striders, and camels. Each mount requires specific conditions, such as attaching a chest or saddle.
Sneak and interact with the mount while holding the Whistle item.
Step away from the mount and tap and hold (or right-click) the Whistle to teleport it to your location.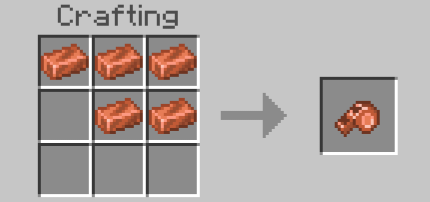 The Whistle offers additional features:
It can be dyed, allowing you to personalize its appearance.
A notification will pop up when you successfully interact with a mount, indicating that it is now whistleable.
Experience the immersive sound of a whistle when you call your mount.
Please note:
You can only whistle for one mount at a time. Calling another mount will dismiss the previous one.
Using the Whistle while already riding a mount will trigger a playful trick, temporarily backing you off and lifting you slightly.
The Whistle works across dimensions, enabling you to teleport your mount to the Nether and the End. However, bringing them back to the Overworld is not possible intentionally.
Enjoy the convenience and joy of instant mount transportation with the Mount Whistle addon in your Minecraft PE adventures!