Dive into a fantasy world where beautiful Anime girls blended in with WW2 vehicles. Such genre, where some inanimate mechanisms become humanized – is pretty popular in Anime culture. In the case of this particular addon, you will be getting girl-ships, girls-planes, and girl-tanks in Minecraft PE.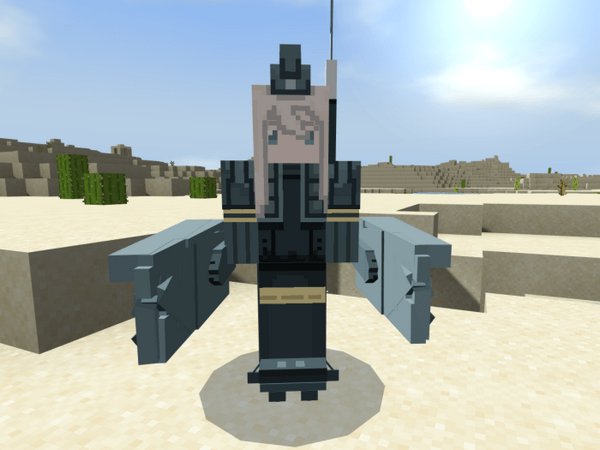 Kancolle is originally a browser game about the confrontation of two fractions – Kanmusu and Abyssal Fleet.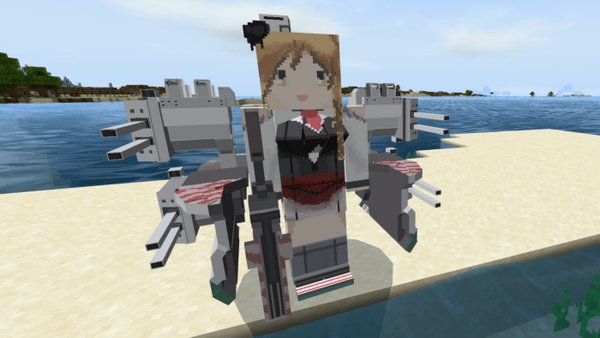 Every girl can transform herself into a real combat vehicle.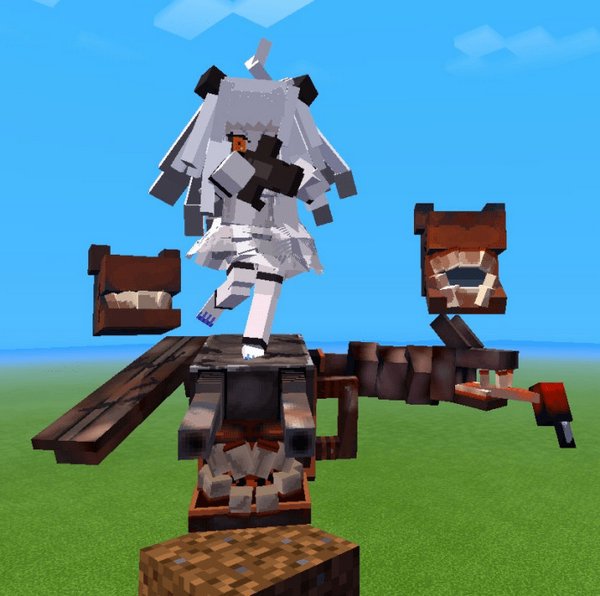 Of course, there are weapons and vehicles for your use too. You can ride a real tank and even shoot from it.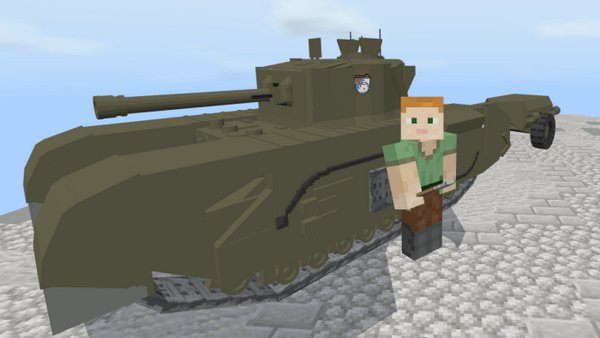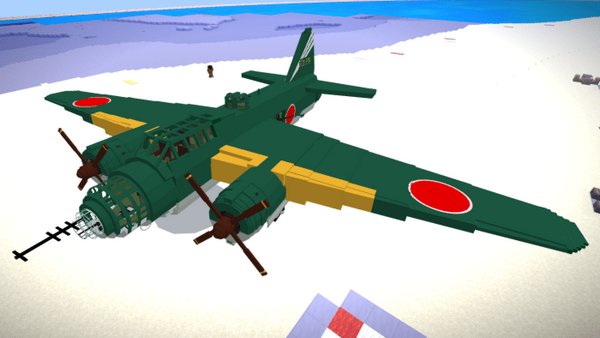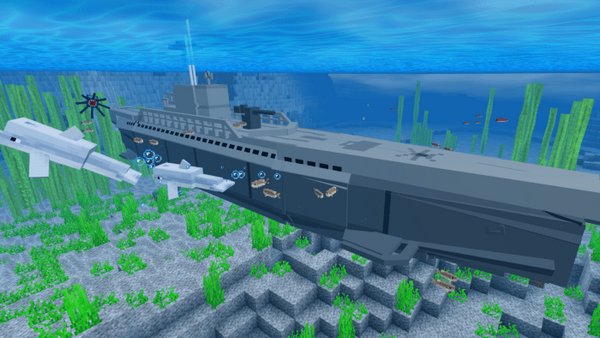 The addon features vehicles of different sides of WW2 – it's Japanese, German, USSR, and US.
Aircraft:
Lockheed P-38
Messerschmitt Bf 109G6
Supermarine Spitfire Mk.IX
Vought F4U-1D Corsair
Kawasaki Type 3 Fighter Ki-61
Messerschmitt Me-163B
Aichi Type 99 Dive Bomber
Mitsubishi Navy Type 1
Tanks:
KV-1 Model 1941
Sd.Kfz. 251
M8 Greyhound
Bob Semple Tank
SOMUA S-35
Panzer IV. Ausf. H
T-34/85 Medium Tank
Churchill Crocodile
M4A1 Sherman Duplex Drive
Special Type 2 Launch Ka-Mi
Higgins Boat / LCVP
Type IXC U-boat "U-511"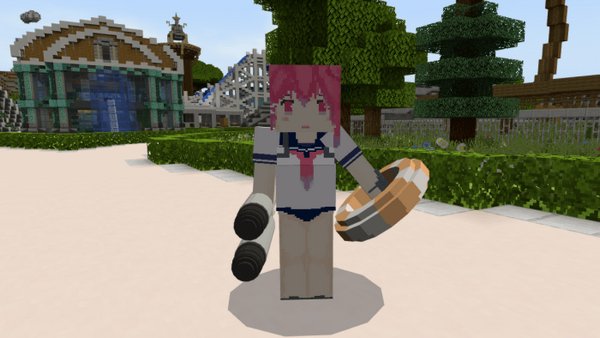 Remember that you can switch between Sheep girls and realistic Vehicles in the settings of the add-on.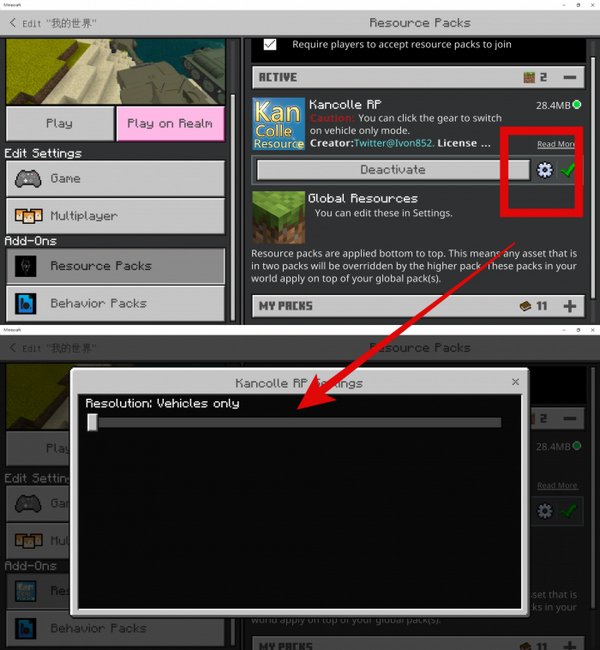 What's new:
KV-1 1941
Sd.Kfz. 251
M8 Greyhound
Bob Semple Tank
Akashi