If you like the farming side of Minecraft, you may want to add more crops into the game. Addon adds several new cultures of crops that can be used in food making.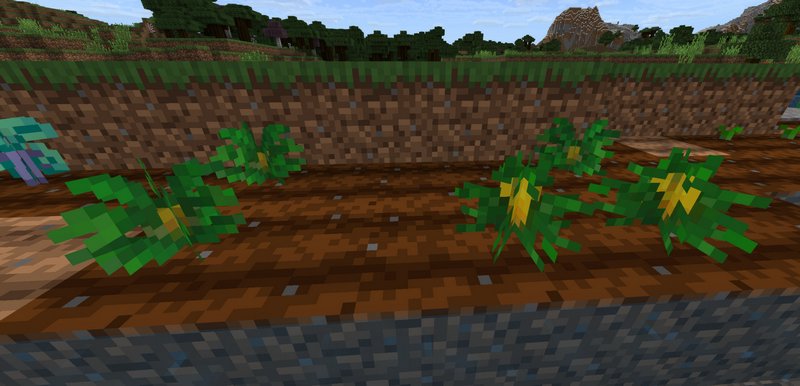 Each of the 11 crops added to the game grows and behaves in the same way as vanilla crops. Only two crops out of eleven should be grown on the sand – it is Rhubarb and Asparagus.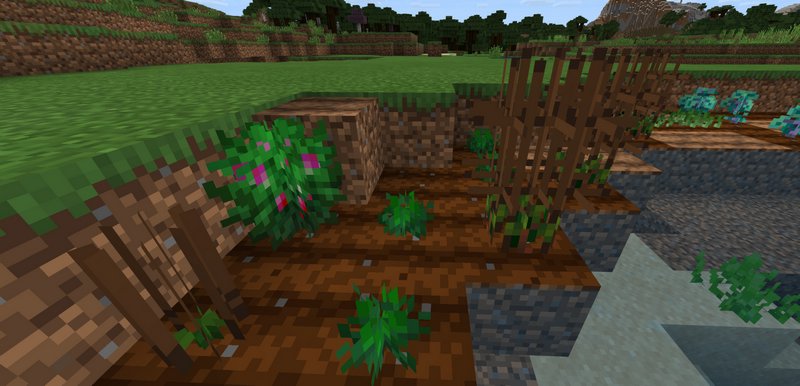 You can speed up the process of growth using a Bone meal. After you've collected your harvest, you can start making delicious food out of it.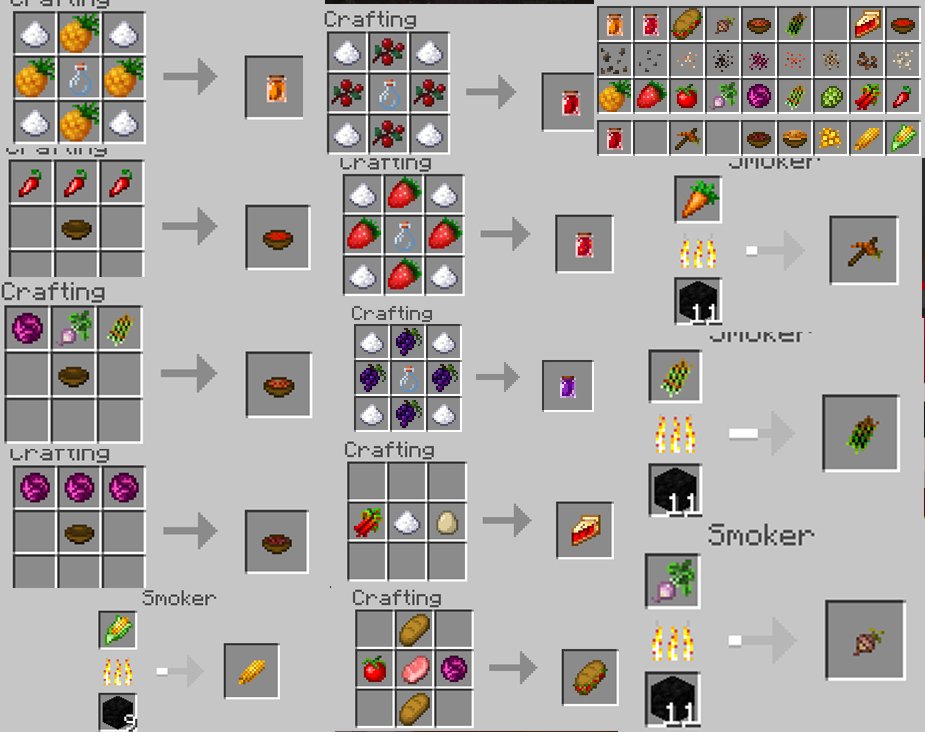 The list of crops you'll get:
Red Cabbage
Asparagus
Hops
Pepper
Pineapple
Tomatoes
Turnip
Strawberries
Rhubarb
Corn
Grapes
Cherries
Zucchini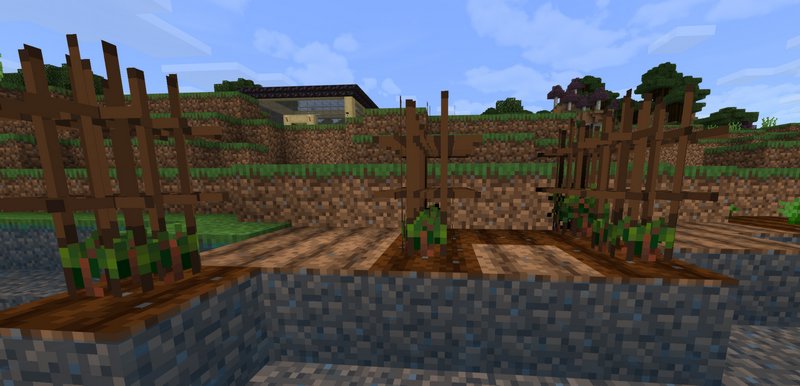 Enable all Experimental options in the world settings.