Pokemon Clear Crystal addon is a whole game from Game Boy Color packed in the form of the mod for Minecraft PE. Hunt for a variety of creatures and build your collection of pokemon. The addon features the whole Johto Pokédex and some more.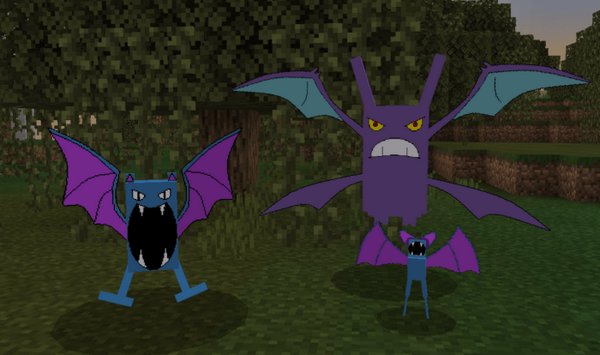 There is a battle system for pokemon that involves the usage of melee and special attacks. It is real-time battles thought, so better turn the game into the peaceful mode to not get hurt accidentally in the process.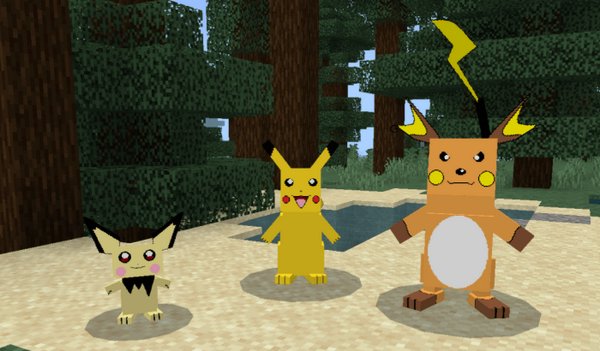 A good trainer knows if you treat your pokemon right and feed him with candies – it can evolute. Each pokemon prefers different candies, so that's a thing to consider.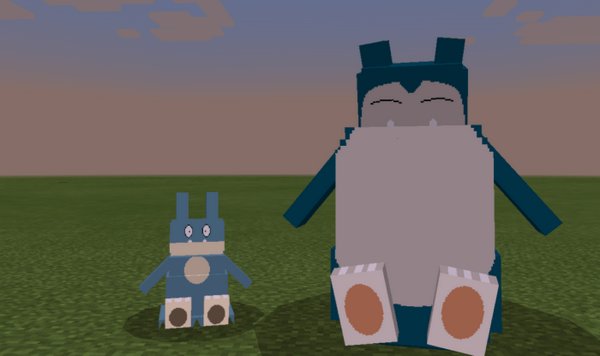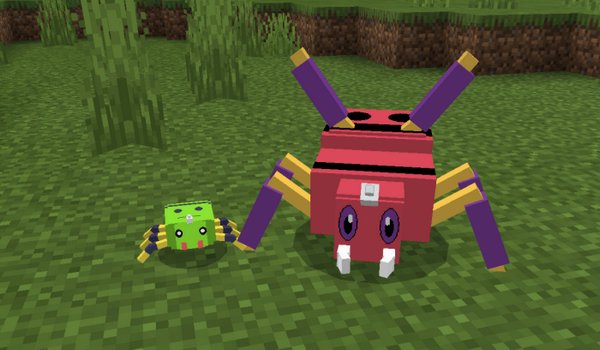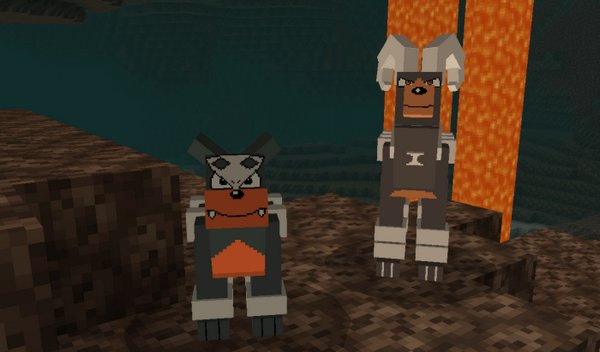 The list of included pokemon:
Chikorita, Bayleef, Meganium
Cyndaquil, Quilava, Typhlosion
Totodile, Croconaw, Feraligatr
Sentret, Furret
Hoothoot, Noctowl
Ledyba, Ledian
Togepi, Togetic, Togekiss
Swinub, Piloswine, Mamoswine
Munchlax, Snorlax
Spinarak, Ariados
Pichu, Pikachu, Raichu
Zubat, Golbat, Crobat
Chinchou, Lanturn
Cleffa, Clefairy, Clefabl
Igglybuff, Jigglypuff, Wigglytuff
Houndour, Houndoom
Phanpy, Donphan
Miltank
Azurill, Marill, Azurmarill
Corsola
Horsea, Seadra, Kingdra
Mantyke, Mantine
Qwilfish
Slowpoke, Slowbro, Slowking
Poliwag, Poliwhirl, Poliwrath, Politoed
Remoraid, Octillery
Wooper, Quagsire
Eevee, Vaporeon, Jolteon, Flareon, Espeon, Umbreon, Leafeon, Glaceon
Mareep, Flaaffy, Ampharos
Natu, Xatu
Oddish, Gloom, Vileplume, Bellossom
Hipphop, Jumppluff
Bonsly, SoodoWoodo
Griafaig, Stantler
Teddiursa, Usaring
Scyther, Scizor 
Pineco, Forretress
Aipom, Ambipom
Gligar, Gliscor
Murkrow, Honchkrow
Growlithe, Arcanine
Porygon, Poygon 2, Porygon z
Skarmory 
Lartair, Pupitar, Tyranitar
Magby, Magmar, Magmotar
Slugma, Magcargo
Onix, Steelix
Delibird 
Sneasel, Weavile
Entei 
Riakou
Articuno
Moltres
Zapdos
Shaymin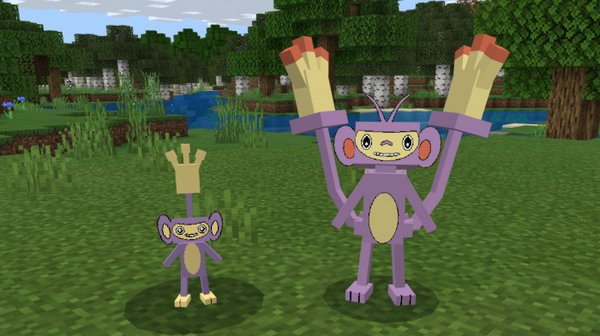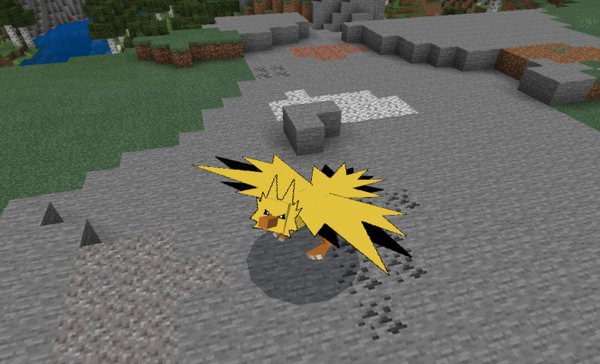 How to tame a pokemon
Craft a Pokeball and then throw it to catch a pokemon.
Masterball has a higher chance of catching a pokemon.
Friendship Berries used to tame pokemon.
PC storage is used to manage your pokemon.
Trainer Card is used to claiming ownership over a PC storage.
You can upgrade your Trainer Card by fighting with other trainers.