This addon lets you transform into Chainsaw Man and have your own Pochita as a pet or a tree-cutting tool. To tame Pochita, sneak and interact with it. Once tamed, Pochita will protect you and attack any mobs that attack you. If you die while carrying Pochita, you can transform into Chainsaw man using the Rip Cord item in your inventory. While transformed, you need blood to sustain the form.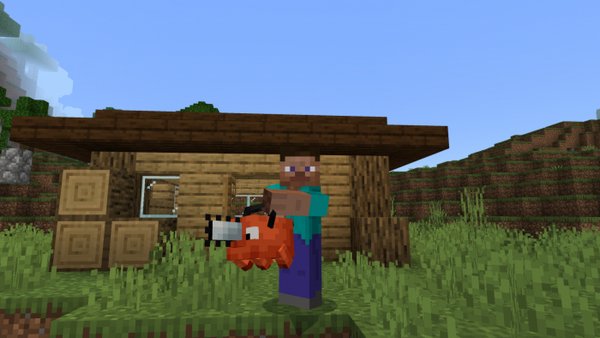 You can accumulate blood by attacking and killing mobs. When you have 10 Blood points, you can transform. As a Chainsaw man, you have faster running speed, higher jumping, stronger attack damage, and a special ability called leap strike. To activate leap, strike, sprint, and right-click. Using it too much will drain 5 blood points. To end the transformation, type /function contract_revoke.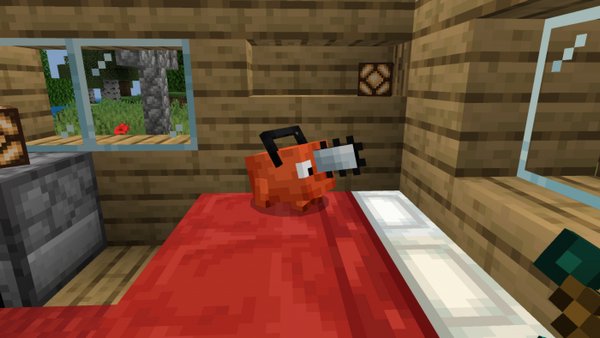 Activate all Experimental gameplay options in Settings.