Reinstate the reign of dinosaurs in MCPE with the Prehistoric Life addon. It turns out extinct species can be brought to life thanks to the advances in modern science. All you need to do is to gather DNA samples from ancient fossils buried in the dirt. Next will be the injection of the dinosaur's gene into the chicken egg. Crazily enough, a real dino will hatch from the egg after some time.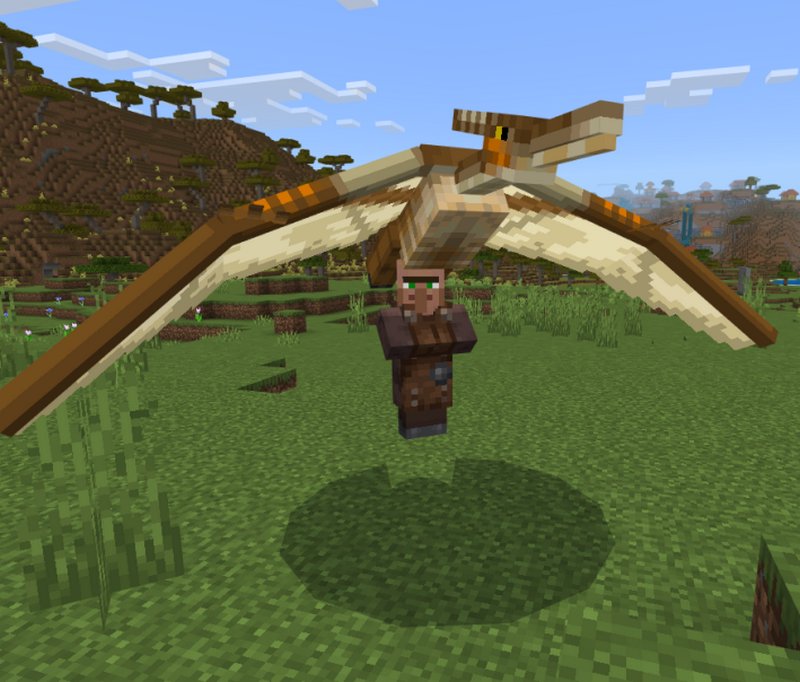 Sometimes Pterodactyls is going to try to take away villagers. Horrible destiny awaits them, so don't neglect to help them out.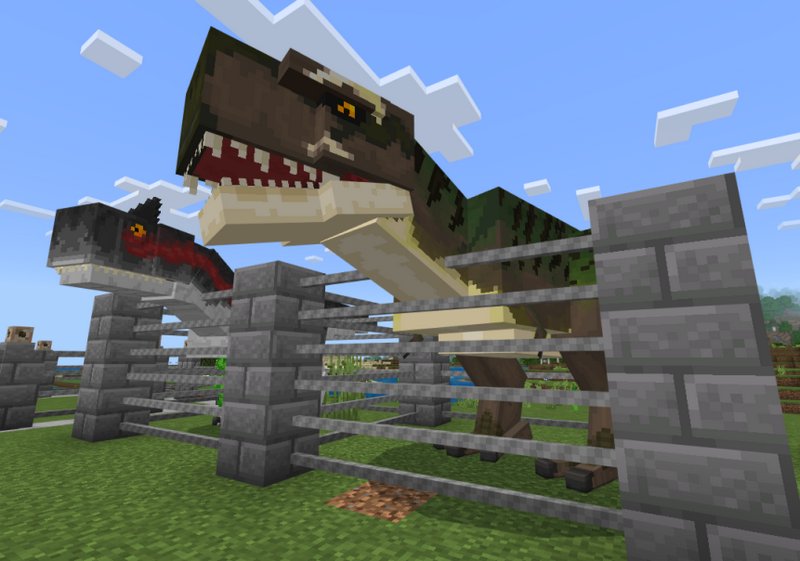 Build firm enclosures to maintain species safe if you don't want to end up on a dino island from Jurassic park.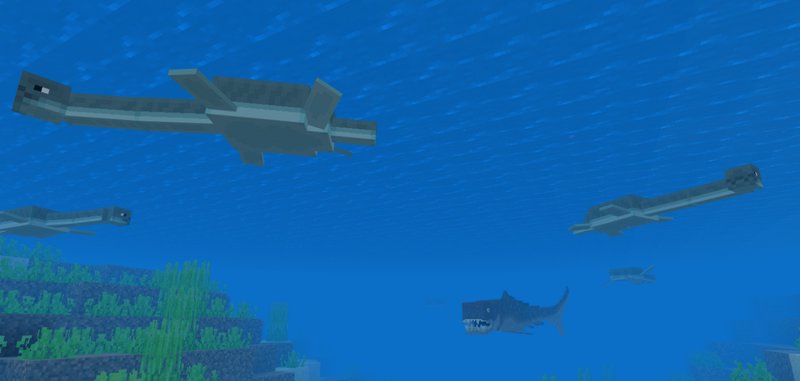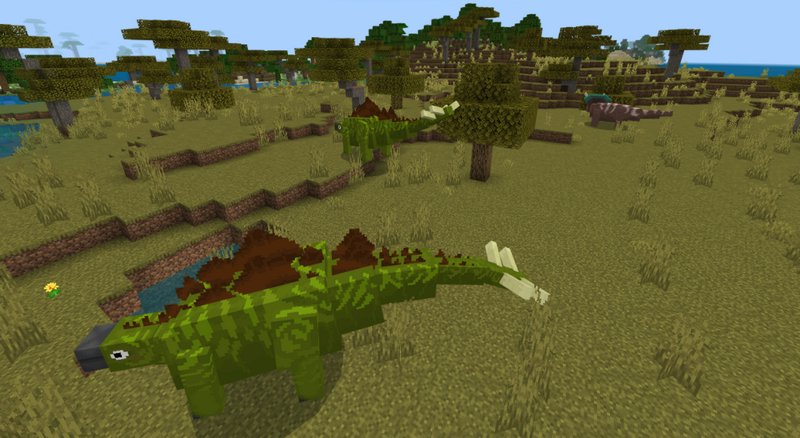 How to get fossils and raise your first dinosaur
Fossils are a new block that spawns in the depths of the world. It looks like another ore, but don't try to collect it using a pickaxe. Those remains are very fragile and can be gathered only using a Brush.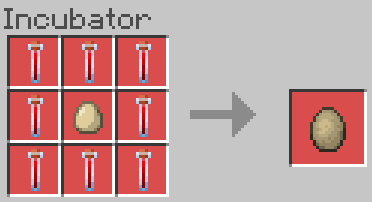 Put a fossil into the Incubator machine, and you'll end up with DNA. In total you'll need eight samples of the same dinosaur before you can implant them into a Chicken egg.
Enable all Experimental gameplay features in your world.