The addon features 32 pieces of fully functional furniture. You can sit on a couch, turn on an iMac, and even make yourself a coffee. Any building you've made would feel much more legit – furnished.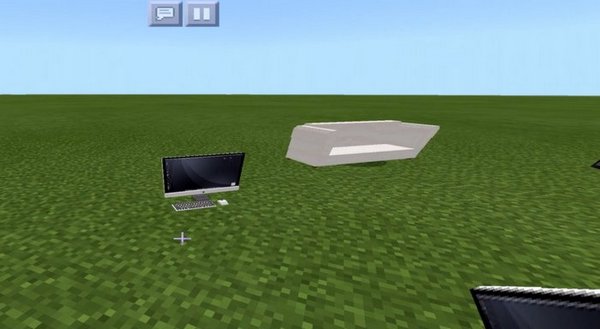 What's important is that players can craft all of the new items in survival mode. You can rotate the furniture to place it exactly as you want.
How to craft furniture
Only a few things you should know about crafting here. Fist of all, make Stainless Steel ingots by furnacing regular Iron ingots. Then make a Furniture Crafting table as shown in the picture below. Craft a blueprint of some of the furniture and place it on the Furniture Crafting table to get an item.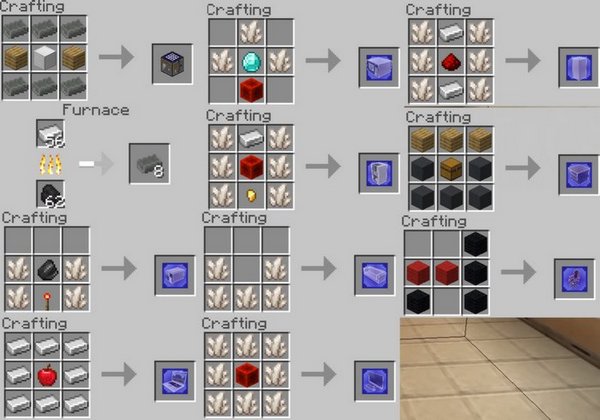 As I've said above, you can use the functionality of some items, and here goes the complete list of furniture and how it can be used.
Gaming Setup
Curtains
Fridge – can used to store food.
Coffee Machine – make a mug using one quartz, place a mug into a machine, and fill it with cocoa beans to make a cup of coffee.
Mini Couch – you can sit on it.
Microwave – place raw meat inside a microwave to cook it.
Toaster – put a sliced bread inside the machine to make a toast.
Small TV's
Dishes
Water dispenser
Laptops
Figures
Piano
Fish tanks
Posters
Camera
Toilet
Shower
Sink
Dishwasher
Jacuzzi
Stove – can be used to cook food.
Chairs – you can sit on it.
Tables
Lamps