Are you feeling unsafe in your home in Minecraft PE? Security Turret is to solve your problems with creepers, zombies, and other nasty creatures. A big machine gun with an automatic aiming system will secure the perimeter around your homestead.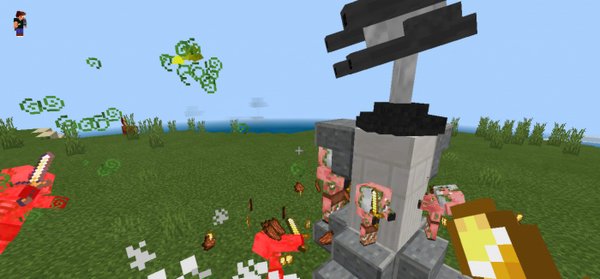 Switch between six modes of fire to build a tower defense that can stop hordes of zombies.
Turret modes:
Normal mode – the default mode of the turret, use an arrow to turn on this mode.
Slow Mode – the turret's shooting will be now snaring the target, the mode can be activated using a slowness arrow.
Harming Mode – deals direct damage to the health, but doesn't harm the undead. Activate it using the Instant Damage arrow.
Wither Mode – applies the wither effect on a target. The arrow of decay activates the mode.
Poison Mode – getting hit by these arrows applies periodical damage on the target. Arrow of poison is the item to turn on this mode.
Healing Mode – this turret can heal you in its range. You need to specify who is to be healed by a turret. Use the following command to do so, fill the blank space with a nickname. /tag @p[name="_"] add turret_heal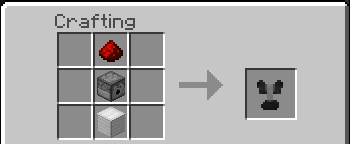 If you want turrets to recognize someone as a foe, type in this command. /tag @p[name="_"] add turret_foe
Enable all Experimental options in the world settings.