Terraria is a game very much like Minecraft, so why not have the best from both worlds? This addon adds mobs, ores, bosses, and items from Terraria into Minecraft PE. The more content we have in the game – the more fun it is to play overall. Let's talk about content now.
New Ores
New ores can be used in the crafting of swords and pickaxes. Copper Ore, Tin Ore, Lead Ore, Iron Ore, Silver Ore, Tungsten Ore, Gold Ore, Platinum Ore, Crimtane Ore, and Hellstone Ore will be appearing in the world's depths.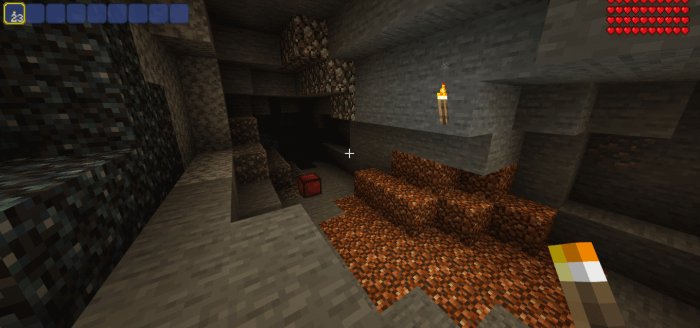 Swords and Pickaxes
There is no such thing as too many swords. You can use new ores to craft first-grade swords that will be cutting things like if it was butter.
Cactus Sword
Copper Sword
Tin Sword
Iron Sword
Lead Sword
Silver Sword
Tungsten Sword
Gold Sword
Platinum Sword
Blood Butcherer
Fiery Greatsword
same applies to pickaxes
You can find the Crafting Recipes here.
New Biomes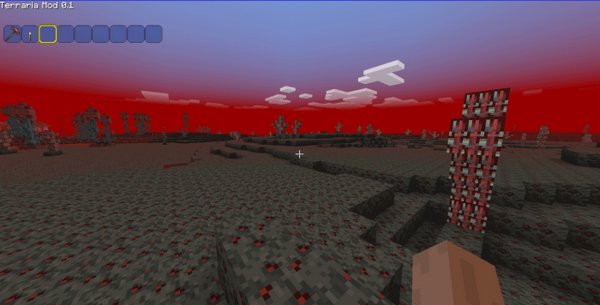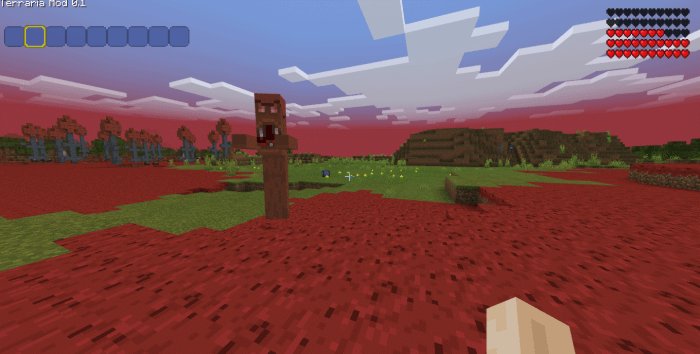 Mobs and Bosses
Terraria have a lot of memorable enemies that now will inhabit your Minecraft world. Zombies, Slimes, Demon Eyes, Face Monsters, Blood Crawlers, Crimera, and Giant Worms.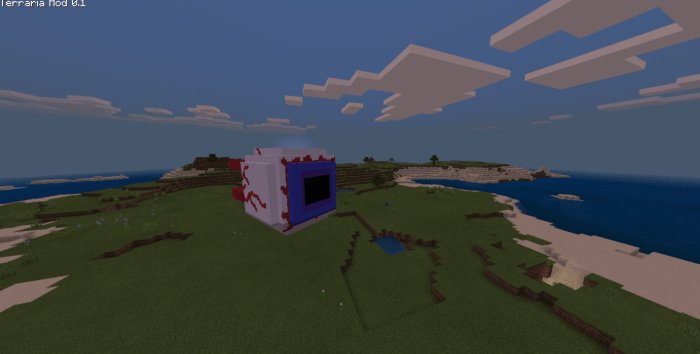 Bosses that will make an appearance are Eye of Cthulhu, Brain of Cthulhu, King Slime, and Skeletron.
What's new:
Added the Corruption biome
Added the Eater of Souls
Added the Devourer
Added Corrupted Tools, Weapons, and Armor