Weaponry is a big part of the Minecraft modding community, but we only had firearms and explosives before, and what about artillery? The Artillery addon does add the big firepower into Minecraft PE, mostly from WW2.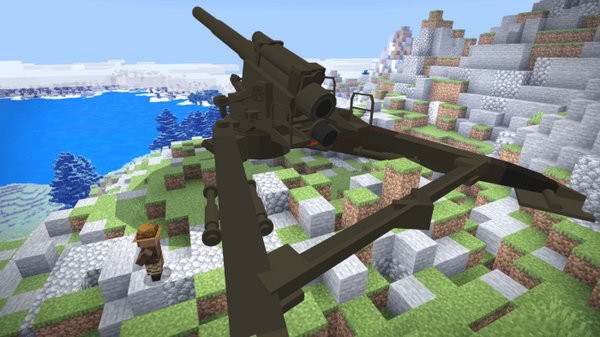 The destructive power of the artillery comes from the fact that it does not have to be mobile, meaning it can have a bigger barrel and shells to fire – without any compromises.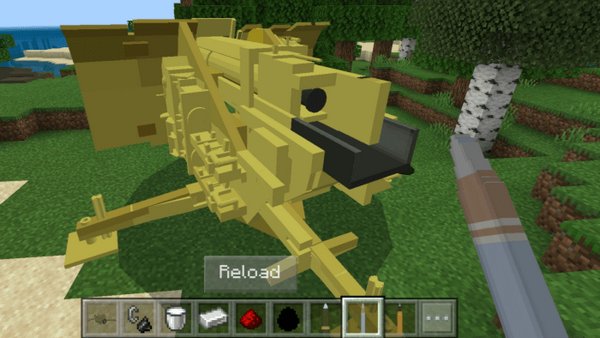 There are six types of artillery, and each requires a specific shell type to load. You can get all shell types using this command – /function babytage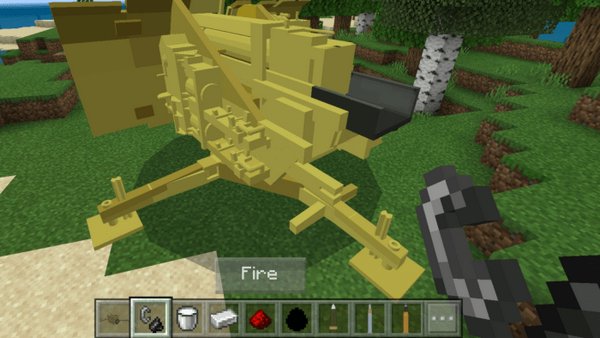 After you loaded the barrel with a shell, fire it up using flint and steel.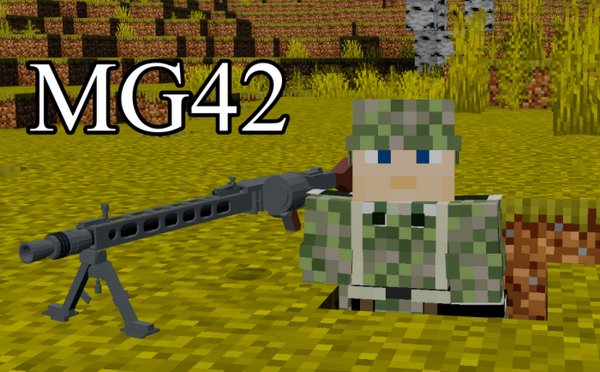 What weapons you'll be getting:
Type 96 25mm Triple AA Gun
Oerlikon 20 mm cannon
3.7cm Flak 37
Machine Gun MG42
Ordnance Quick-Firing 6-pounder 7 cwt
8.8 cm Flak 41
240 mm howitzer M1 "Black Dragon"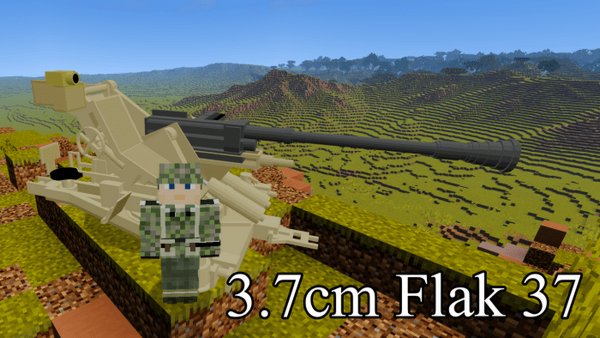 The process of shooting from the artillery, aside from loading it, includes the aiming process. To aim the gun, you will need to mount on it first, target it in the needed direction and only then – shoot.