Monster Hunter is a popular game series about hunting on ancient reptiles, and now you can experience it in MCPE. Track down monsters, and hunt them for resources, to craft more powerful gear, to hunt for bigger prey.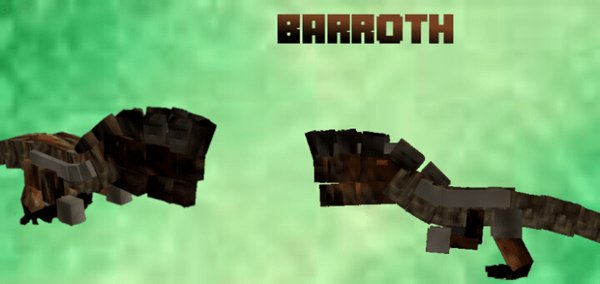 New items, such as swords, and potions can be bought from the seller mob. Items are selling for the new currency that is dropped by monsters.
New items from the addon:
Potion – regenerates 3 hearts.
Dustof life – regenerates 5 hearts.
Juice power – grants your character speed and jump increase.
Potion max – regenerates all missing hearts.
Ancient potion – fully heals and grants speed and jump increase effects.
Cephalos sword – does 15 damage.
Flammenzahn – does 20 damage.
Tigrex sword – does 25 damage.
Khezu sword – does 28 damage.
Rathalos great sword – does 30 damage.
Rathian great sword – does 32 damage.
Berserker – does 40 damage.
Kirin sword – does 60 damage.
Lao shan lung Katana – does 60 damage.
Lao shan lung great sword – does 70 damage.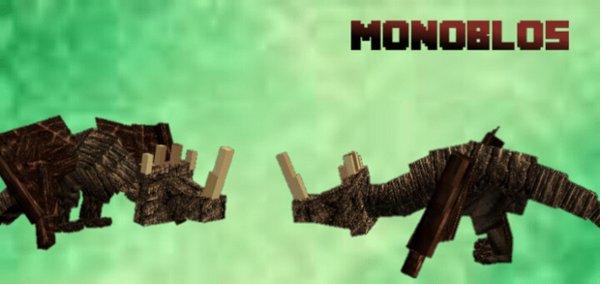 Monsters will be equally spread among the different biomes. Not every mob will be hostile towards the player, some of them are herbivorous actually.