Deserts have been one of the most boring and empty biomes in Minecraft PE, but this addon makes them better. New mobs, structures, items, and decorative blocks add up to just enough content to make it worth exploring deserts.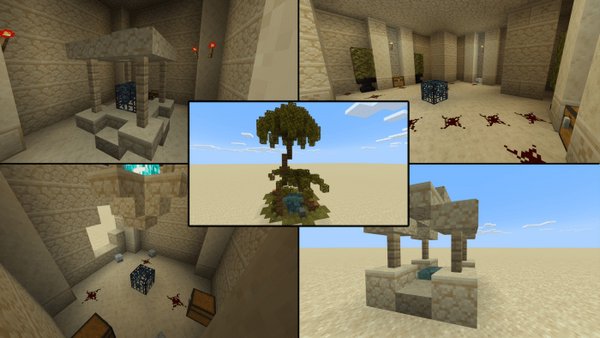 The developers have stepped on a way of reworking the old biomes, but it takes some time to make changes, till then you can play addons that improve deserts or cave biomes. New structures are supposed to enliven the landscape, making it fun to explore. It mostly ruins that you can find out there, and there is always something to find in the abandoned chests.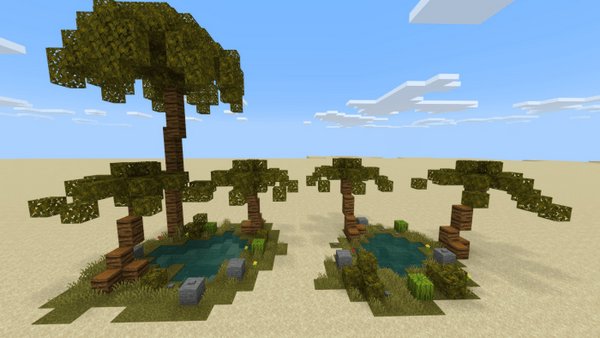 The pyramids are already in the game, so I think it's completely logical to have mummies and pharaohs as well. A bunch of other thematic creatures will make an appearance in the game.
Pharaohs
Mummies
Scarabs
Golden Scarabs
Cobras
Camels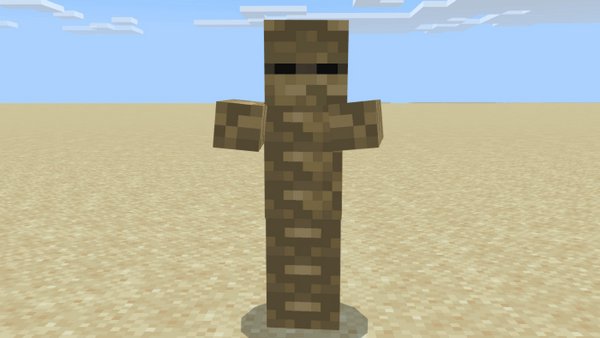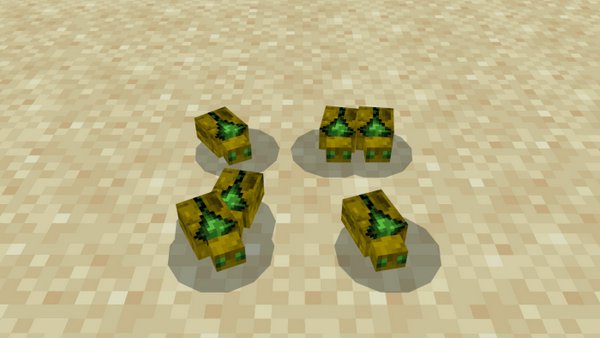 If you're willing to live in such a harsh environment, you should build a very nice house and decorate it with new blocks. New blocks are – Hieroglyphics, Scarab Scale blocks, and Palm Wood.