Flying is a much superior way of exploring your in-game world than walking on foot. This addon brings in eight flying vehicles into Minecraft PE.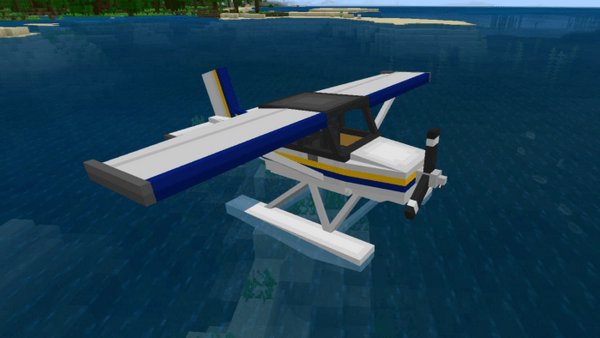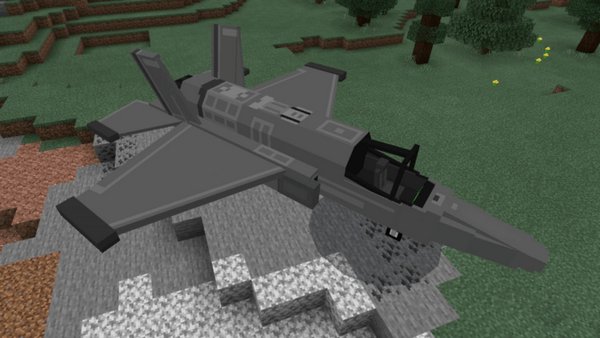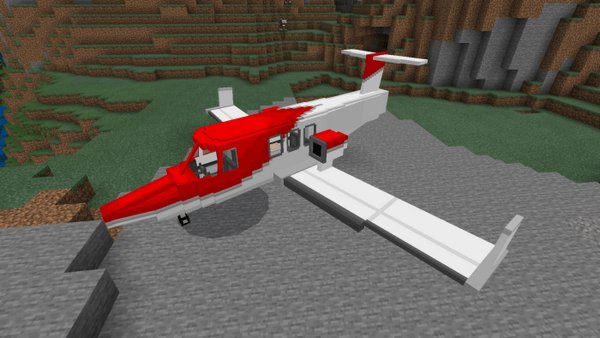 How to get a plane and control it
Planes can be acquired only through Creative inventory. Spawn the plane and point your crosshair up to start ascending, then look down for descending. You don't need any kind of fuel for your plane, so you can fly unlimited.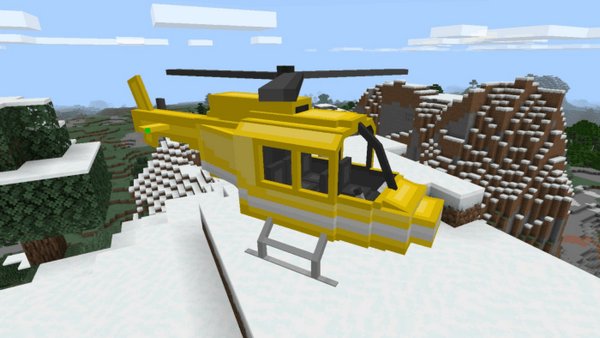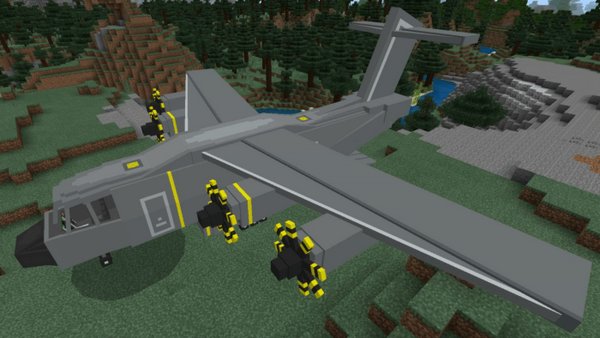 Military aircraft can shoot rockets or drop bombs, but it can be done only manually from the pilot's cockpit.