Home Plus addon provides around 100 items to decorate your virtual Minecraft home. Kitchen, living room, bathroom – every room can be furnished to fit your style and needs.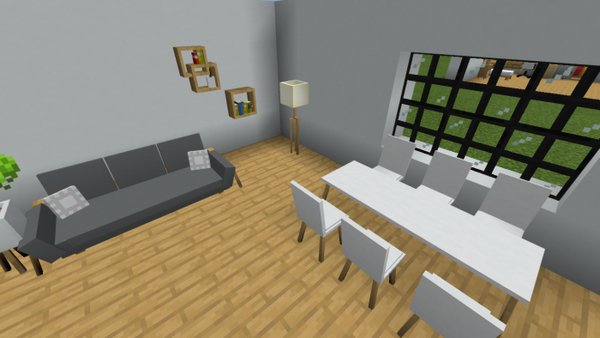 Forget about craft and the boring process of collecting resources. You can get all items at once by typing in the command into the chat. /function homeplus_blocks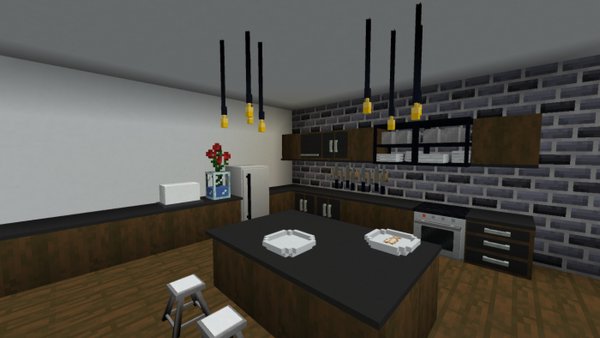 The list of available items:
Ceiling lamps
Functional chairs
Three types of custom doors.
Three types of lamps.
Bamboo, sapling and ivy pots.
Roof lights.
Three different shelfs.
Sofas
Tables
TV
Ceiling fans
Functional plate.
Fridge.
21 types of kitchen cabinets.
Knifes stand.
Two stools.
Functional toaster.
Functional oven.
Two types of desk lamps.
Functional coat rack.
Functional sword stand.
Functional hat stand.
LED lights.
Nightstands.
Bathroom cabinets.
Functional shower.
Functional sink.
Functional toilet.
Functional doorbell.
Garden chair and table.
Grass wall.
Functional grill.
Hanging pots.
Sprinkler and big sprinkler.
Floaters to have fun with your friends.
Functional skylanterns.
Balloon lamps.
Deck chairs.
Brazier.
Parasols.
Log chair.
Picnic chairs.
Picnic tables.
Tall torches.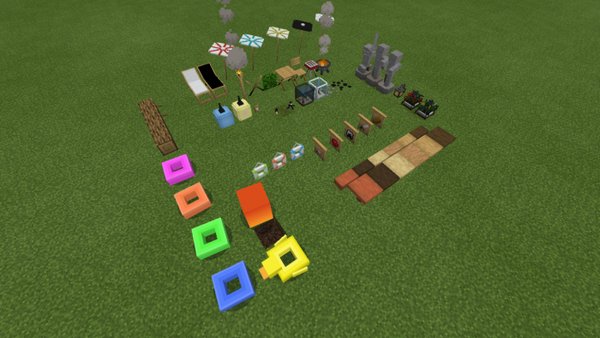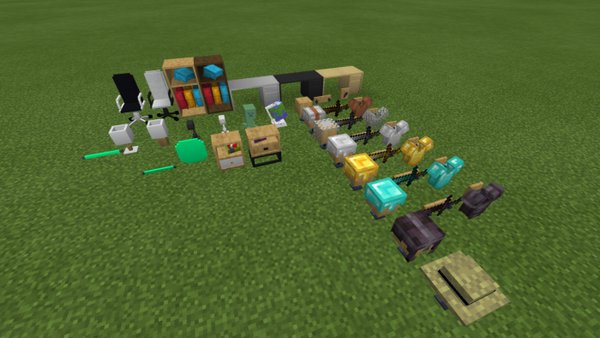 Enable all Experimental options in the world settings.