Slendytubbies are freaky scary relatives for Teletubbies, and that's all you need to know. Nobody knows how those creatures get into Minecraft world, but they need to be stopped.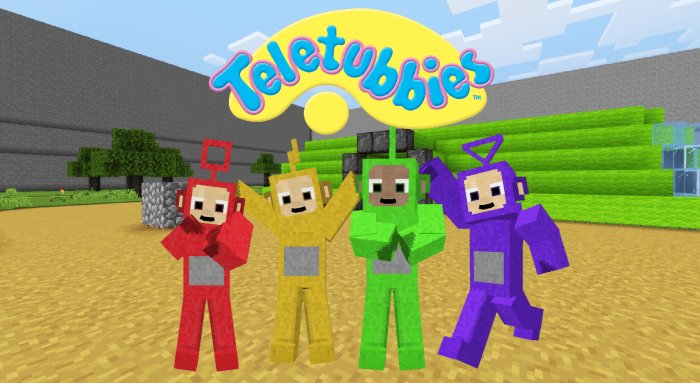 Teletubbies (Passive Mobs):
Tinky Winky
Dipsy
Laa Laa
Po
Santikun
Santikun BanMaster
Ron
Blue Worker (With a knife)
Claw
Yeti
Arrow
White Tubbie
White Tubbie With Chainsaw
Kermit
Sean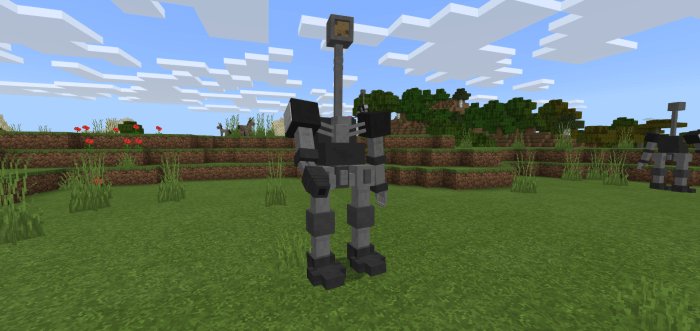 Hostile mobs appear only at night time and instantly aggro on a player. Slendytubbies is hard to defeat, but it's compensated by a loot dropping off.
Hostile mobs:
TinkyWinky (Infected)
TinkyWinky (Classic)
Po
Dipsy Chainsaw
Laa Laa (Monster)
Crawling Tubby
Crawler Bot (Spider Bot)
Unit 437
Ghost Girl
NewBorn
NewBorn 2.0
Noo Noo
White Tubby (Infected)
TinkyTank (Boss)
Brute Tubbies
Blue Workers (Infected)
Imposter
Cyborg Born
Dipsy Lake
Yeti Tubbie
Claw Tubbie
Phantom New Born
Berserker New Born
Arrow Tubbie
Shadow Tubby (Boss)
The Announcer (Boss)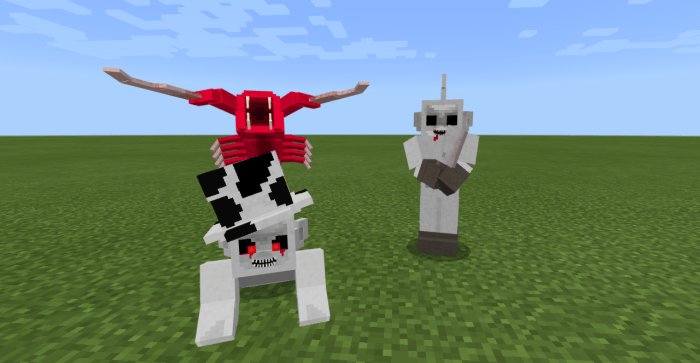 Mini Bosses:
Scorpion Tubby
Mini Announcer
Demon Tubby
You can now craft some weird furniture – Tubbie custard machine and Toasted tubbie machine.