Optifine RK ensures players with means to optimize in-game performance. The main visible changes were made to the Settings interface. It was simplified, new options popped up. Fancy visual effects like particles were cut off to increase performance.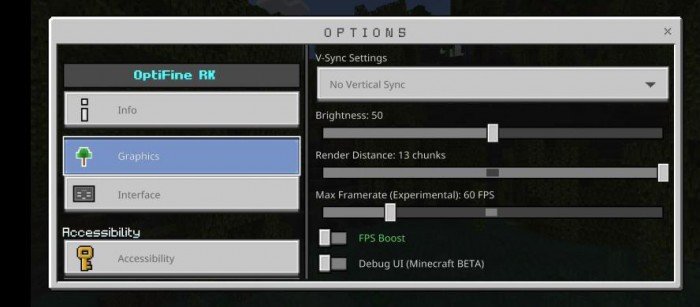 Initially, the Optifine mod was only meant for the Java version, but now it works fine with Minecraft PE 1.19.50. It is a well-established tool for people having performance issues in the game.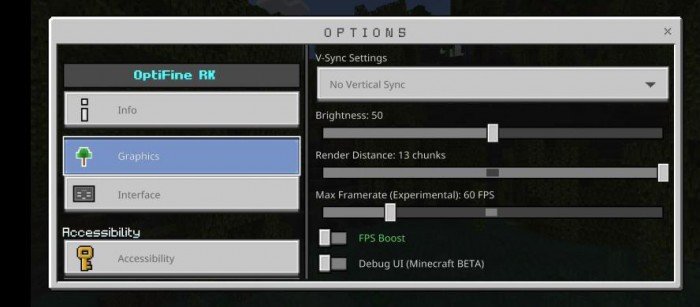 What you can do with Optifine:
Delete particles.
Delete the seagrass texture.
Delete tallgrass textures.
Remove animations.
Reduces the quality of distance vision.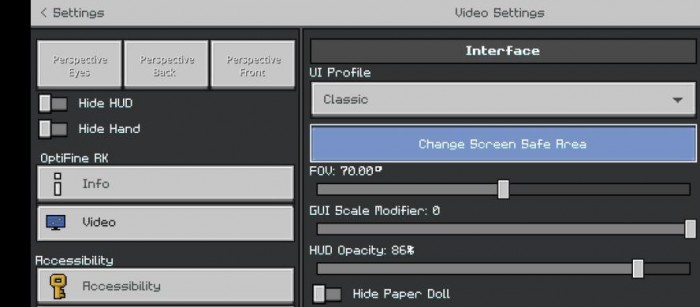 Enable all Experimental gameplay features in Settings.