The addon features sophisticatedly designed guns, full of nifty details, in Minecraft PE 1.16.40 version or higher. Those guns are way more superior than any enchanted sword you could've got in the standard game.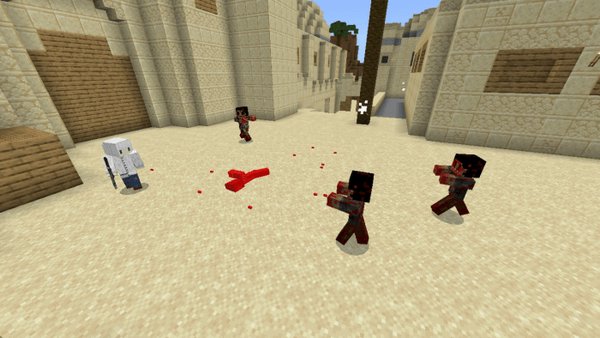 Every gun has a unique: sound to its firing, rate of fire, and lethality. In addition to the guns, the addon features new mobs and blood trails to their remains.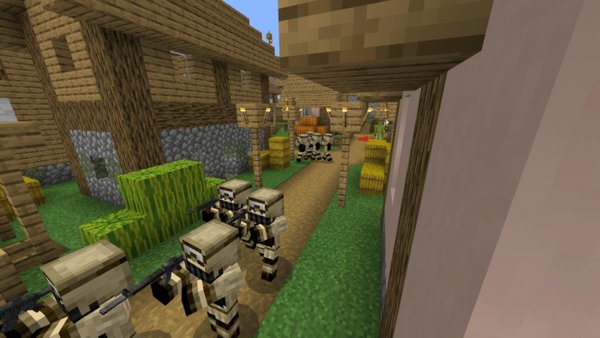 List of all guns:
Remington M870
M1014
M16
HK416
M1911
P220
UMP45
MP5
ZB26
MG34
Barrett M95
SV98
RPG
Grenade Launcher
StG44
AUG
MP38
FN P90
M500
M1873
Karabiner 98k
M1903 Springfield
M1216
SPAS12
Beretta M1934
MG36
Mauser C96
RPK
AK47
FN SCAR
M21
Barrett M82
AA12
Winchester M1887
Makarov
Luger P08
Mini UZI
Glock18
AR15
M4
AK12
AN94
QBZ95
G11
DP12
Saiga12
AWM
Remington M40
Beretta M9
Desert Eagle
PPSh41
Thompson
M249 SAW
FN FAL
FAMAS
M3
KRISS Vector
Winchester M1897
Fostech Origin12
Chauchat M1915
SKS
Mossberg M590
Bizon
DKS19
M16A4
M24
Machine Pistol
Assault Rifle
Sniping Rifle
Shotgun
Revolver
Submachine Gun
Light Machine Gun
Heavy Machine Gun
RPG
Grenade Launcher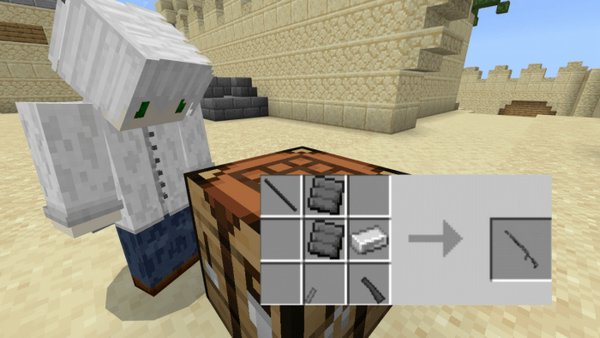 How to craft guns
All guns can be crafted from the basic materials, such as iron and gunpowder, but requires performing several iterations of crafting. I've collected all crafting recipes in one image that you can check out below.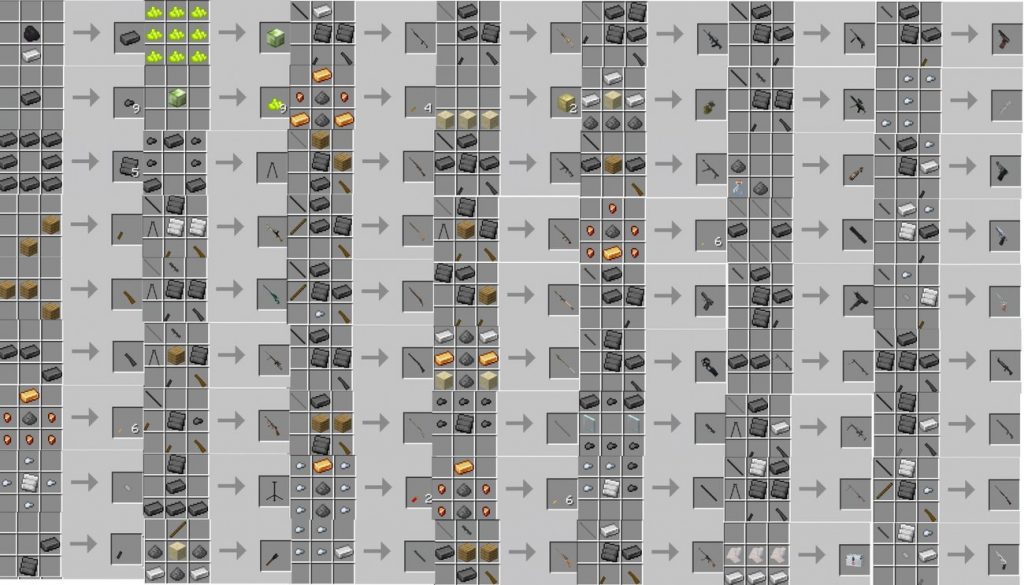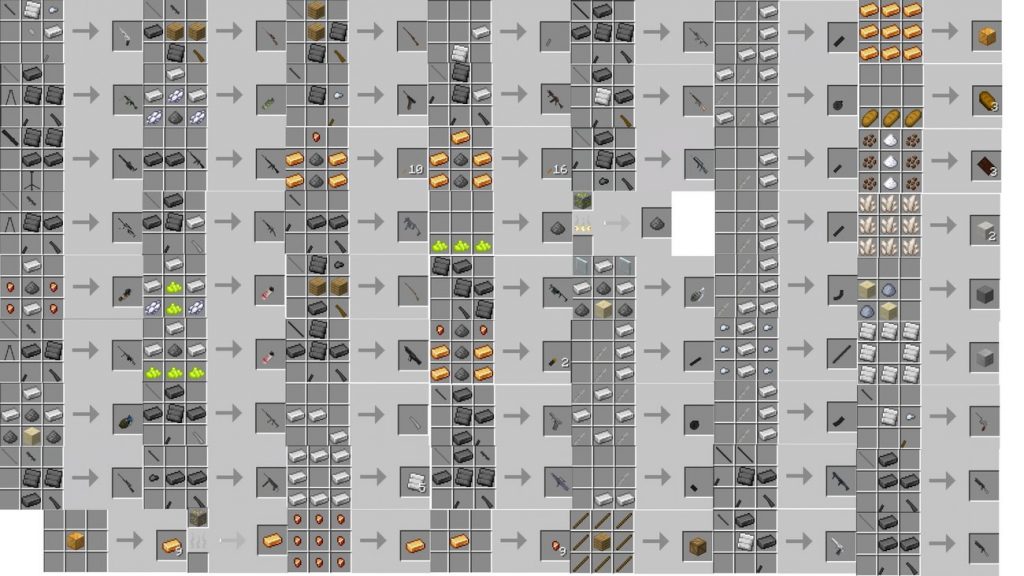 If you don't want to waste time collecting resources and crafting, you can get all items using the commands:
/function ammos
/function parts
/function grenades
/function others
/function guns