With Dynamic Lighting mod, players can improve their experience and overall perception of the game. In Minecraft, the source of light generally is a static object. But with this addon, you can just move the objects that produce light wherever you want, and they will still emit light. Now you can forget about placing torches in dark caves and simply hold them in the arm.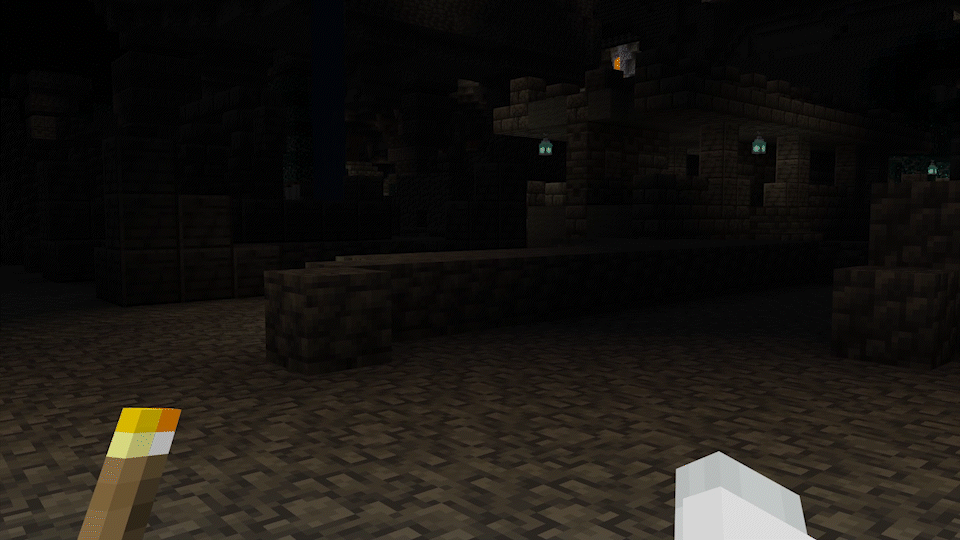 And it'd work with any other item capable of emitting light. Doesn't matter if it's Glowstone you're holding or a Jack o'Lantern sitting on your head – everything will light up your way.

To top it off, Dynamic Lighting also improves light dispersion, making it more smooth. Before, you could almost see a perfect circle surrounding the source of light.
Enable all Experimental gameplay features in Settings.