Five Nights at Freddy's is an exciting game with very memorable characters called animatronics. Animatronics is a mechanical creature that came to life with the help of the avenging spirits. This addon adds monsters from FNAF into Minecraft PE 1.16.201 to use them as mounts.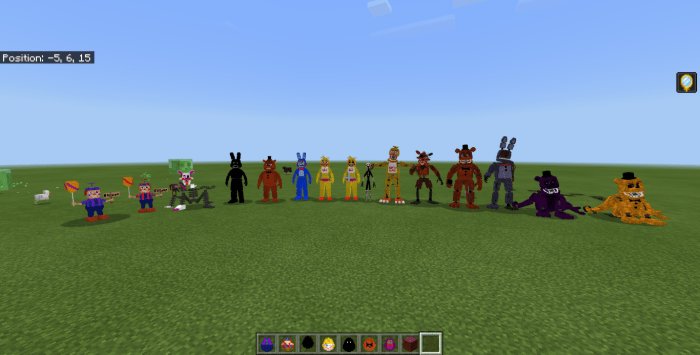 You can prank your friends riding on the back of the creepy creature. Or maybe just use animatronics instead of boring horses. You should consider that these mounts can't jump for whatever reasons.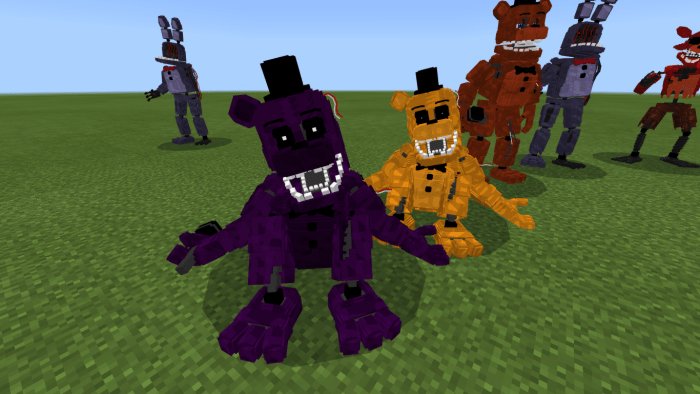 To spawn the animatronics, you can use Spawn eggs from the Creative inventory.