Glass in Minecraft PE has this weird border between several pieces of interconnected glass. It becomes really annoying whenever you're trying to build big chunks of glass in the building. An easy way to get rid of that borders will be a Connected Glass addon for MCPE.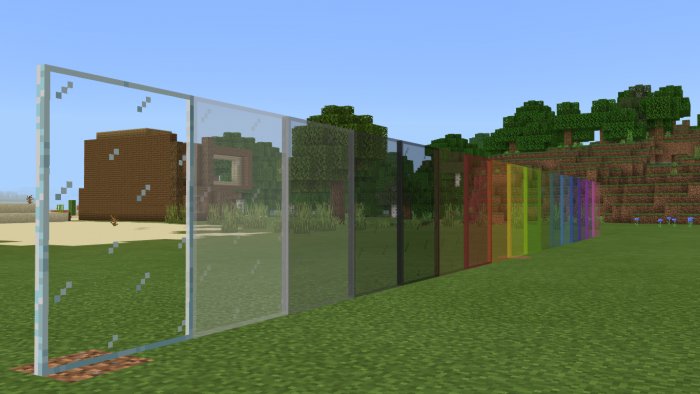 How to get Connected glass?
You can find new glass in Creative Inventory – but that way the glass won't connect the right way. The better way of getting new items would be to use commands:
/function clear_cache
/function show_detector
/function hide_detector
/function get_glass_pane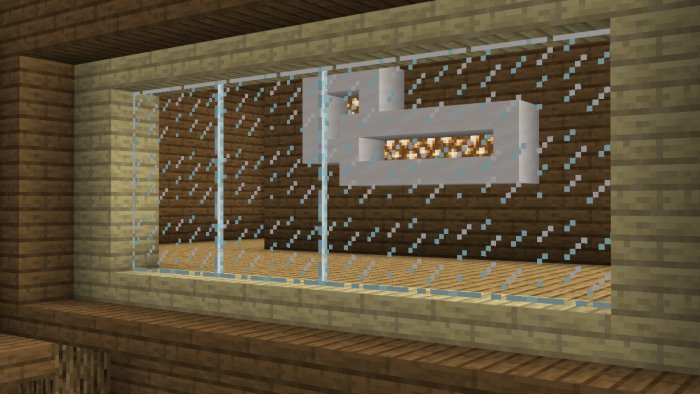 There is some advanced customization involved in this addon that allows you to change the looks of connected glass. All four options for glass looks can be found in the resource pack's settings.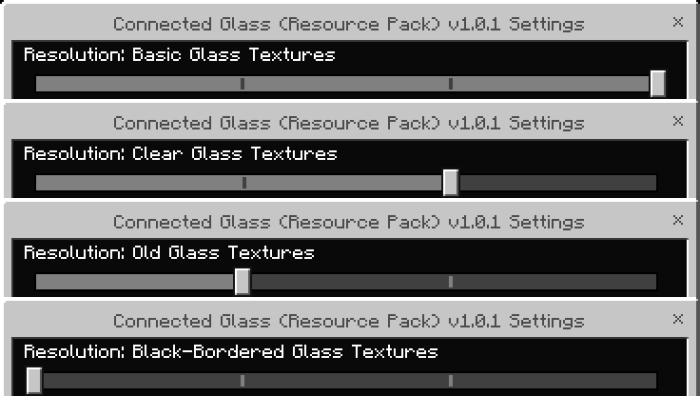 Known problems
– The addon has a visual bug on console versions.
– To remove entities from the glass run – /function remove_detector
– If you break the glass and try to place it there again – it won't connect properly. To fix that – tap the glass with a stick.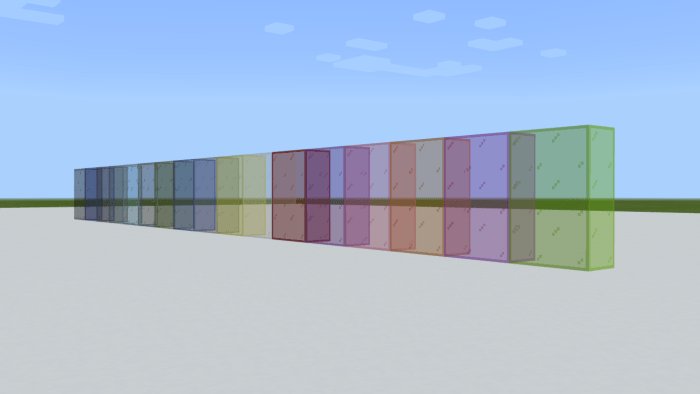 Enable "Holiday Creator Features" and "Additional Modding Capabilities" in the world settings