Warden is a new mob that has been announced, by developers, to be added to Minecraft PE 1.17.0 during the summer update. It is a new hostile mob that lives in deep caves. Due to its severe habitat, the monster has not developed any eye-vision at all but instead uses hearing to navigate through space and to find prey.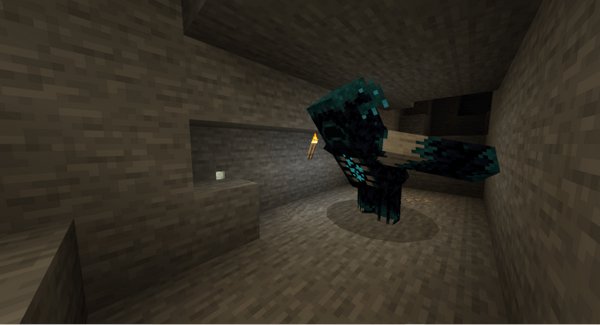 So when you're wandering deep in the caves, from now on, you should be aware that the noise you make – can attract someone not very friendly.
However, here are some simple tips on how to avoid death in case you've been spotted:
Go into the Sneaking mode immediately. Warden won't hear your moving, and you will just need to get into a safe distance.
Shoot some arrows in the opposite direction. The mob reacts to every noise made, not only just made by players.