Get clean and nice-looking IKEA-style furniture in Minecraft with this addon. Fill in your rooms with comfy sofas, tables, lamps, and other decorations. The comfort and coziness of your new home will be unmatched.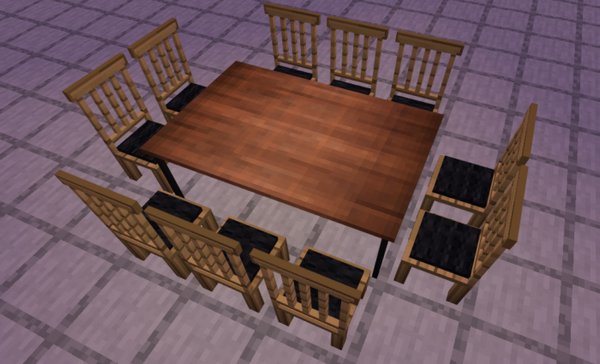 Get access to more than 100 pieces of furniture, with each piece having multiple colors.


A glimpse of what to expect from this addon:
Air Conditioner
Coffee Tables
Desk Lamps
Floor Lamp
PC
Colored Couches
Office Chairs
Shelf
Working TV
Potted plants
etc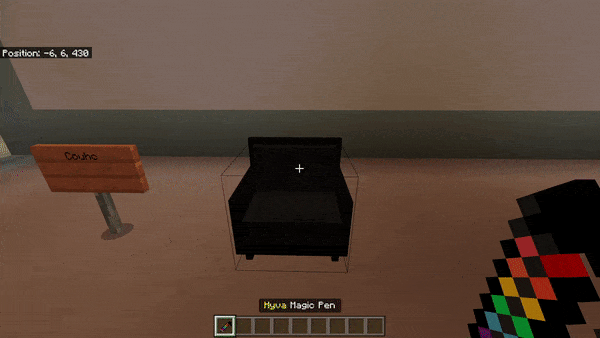 How to obtain furniture
There are several ways to obtain furniture in-game. The simplest way will be to type in commands in chat. Like so – /give @s hf:ikeatable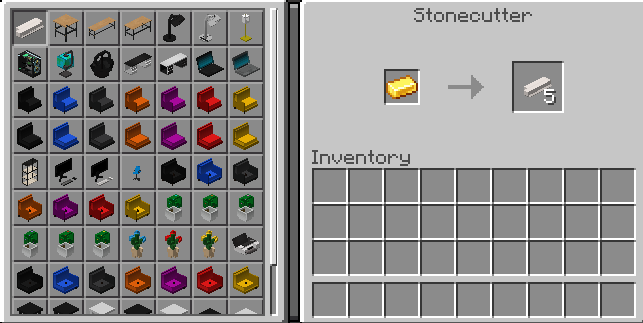 A classic way of getting items through crafting will be available too. Crafting will be performed on a Stonecutter and will require gold ingots.