Expand the variety of the in-game world by adding 30 new biomes into Minecraft PE. New biomes are always full of content to explore.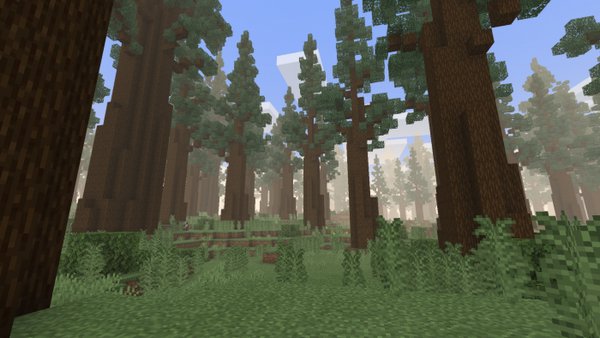 Addon is full of new vegetation, specifically trees. Enjoy palm trees on sandy beaches, the beauty of cherry blossom trees, and the mysterious scorched forest.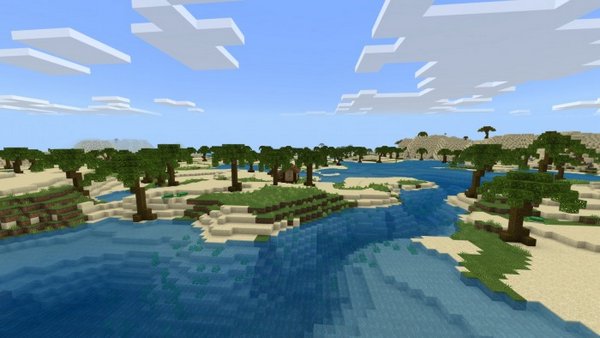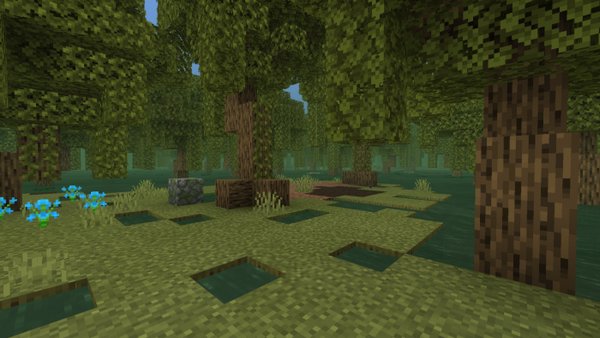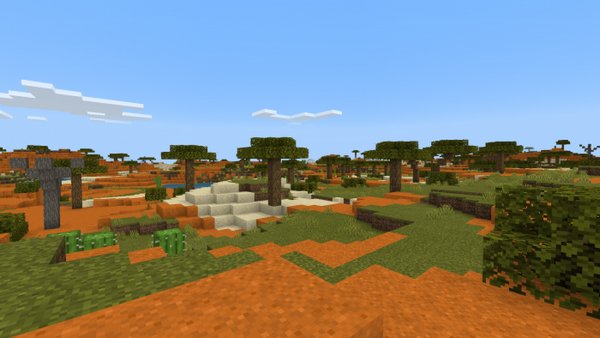 Some biomes are rarer than others, so it will take some time to explore all content the addon has to offer.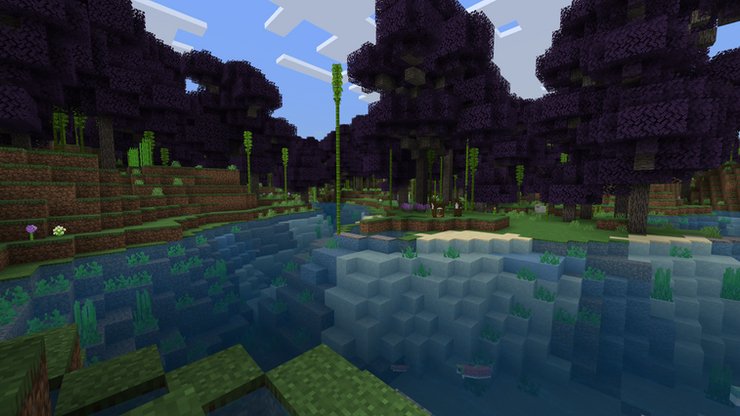 The latest update brought us new creatures that are supposed to fill biomes with life. Creatures are assigned each to the specific biome as their habitat. Items dropped by new mobs are used in crafting two new armor sets – Grizzly Pelt Armor and Vibranium armor.
Mossy Skeleton & Zombie
Trapper Pillager
Vibranium Skeleton
Crocodile
Frog
Goblin
Fireflies
Raccoons
Deer
Yeti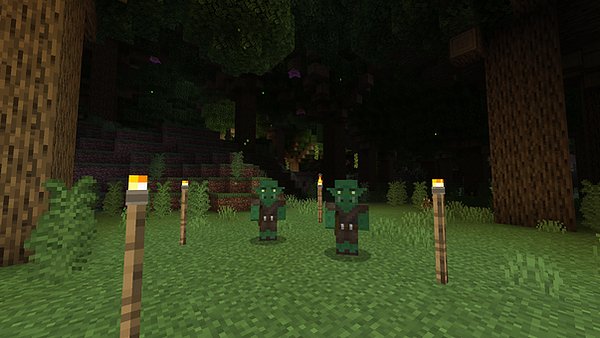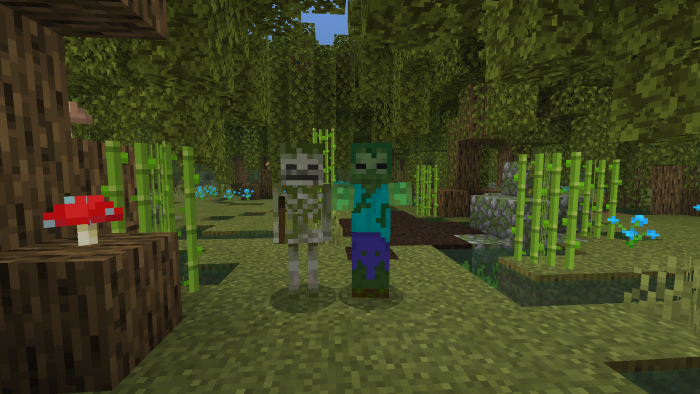 Make sure to enable all "Experimental gameplay" options in a world setting.