Survive in the underground cave surrounded by stone only, by building machines. Stonefactory map is a survival map for Minecraft where your life entirely depends on stone and ways to find a use for it.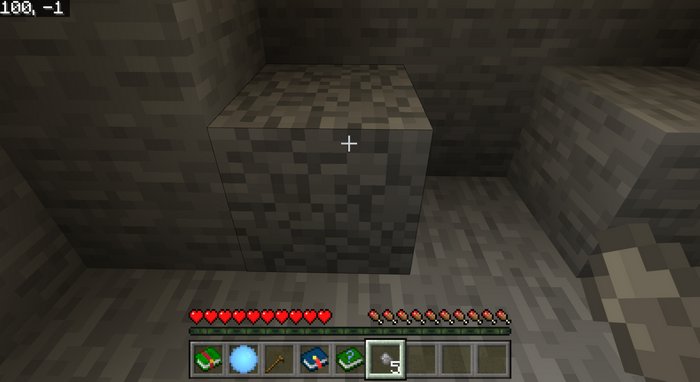 First steps
The game starts in a cave fully made of rock and almost completely empty-handed for a character. All you'll get are guidebooks and a magic wand. Use the books if you'll need tips about the purpose of the machines and what to do next. Look around for a weak rock and break it with your hand to collect pebbles.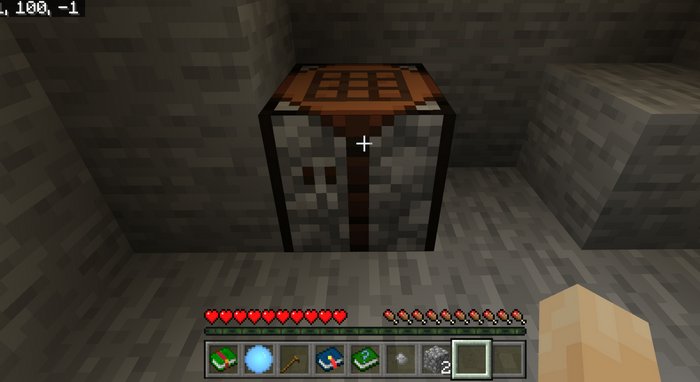 Use acquired Pebbles to craft Cobblestone and eventually Stone crafting table. This table will open you with a way to craft more sophisticated tools, Sieve for instance.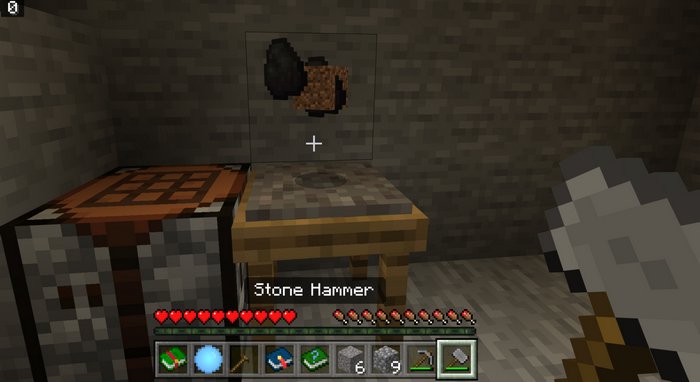 On the Sieve, you can separate useful materials from Dirt, Gravel, or Sand.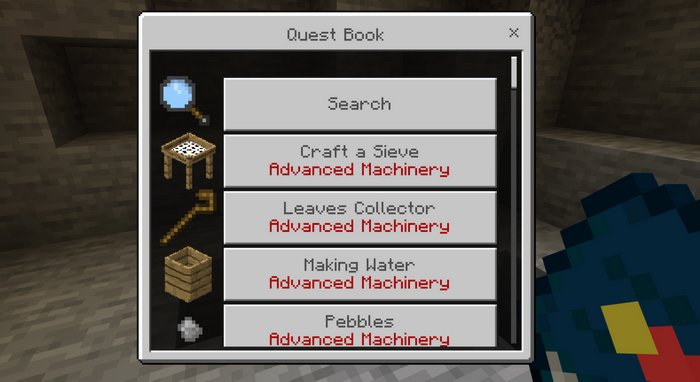 Build new machines to progress until you finally complete an ultimate goal of making your way to the End and killing the Ender Dragon.