Decorate your home using the furniture from the Furnicraft addon in Minecraft PE. Take advantage of having more than 100 items to fill up every room. Change the colors of the furniture to create a unique environment that will fit your personality.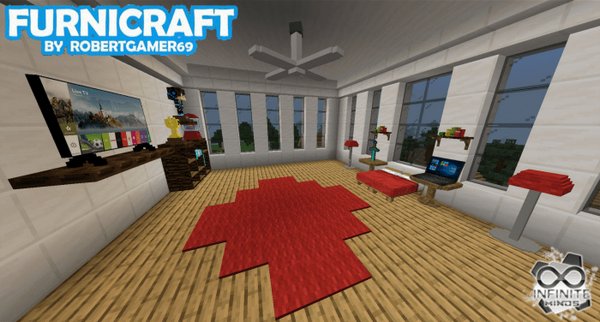 All furniture can be crafted in survival using a simple recipe of colorful clay. Put a colorful clay into crafting a table to exchange it into the furniture of your choice.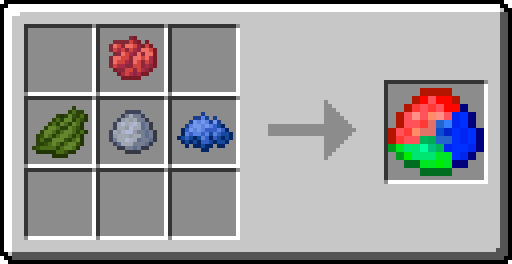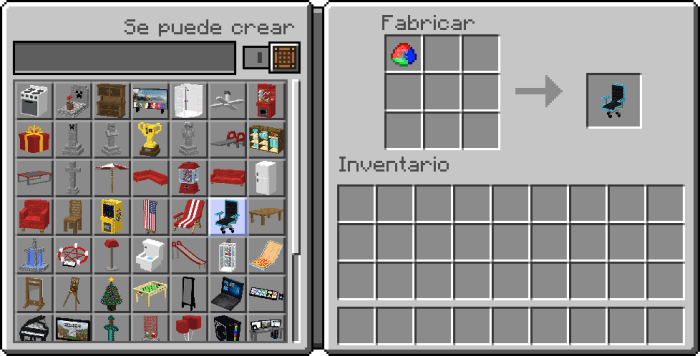 Almost every item is functional in a way it should be in real life. You can sit on a couch, put food into a fridge or cook on a stove.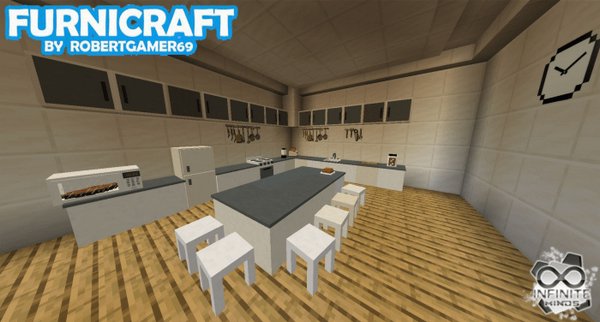 Here's the list of furniture:
Trampoline
Swing
Slide
Trampoline for the pool
Christmas tree
Gamer PC Set
Piano
Park bench
Water source
Satanic ritual
Ceiling fan
Pool table
Soccer Table
Big chewing gum machine
Small chewing gum machine
Recreational Machine
Teddies machine
Laptop
Bath
Sink
Toilet
Watering can
Fridge
Stove
Microwave over
Laundry
Trophies
Shelves and furniture
Closet—(16 materials)
Beach chairs—(16 colors)
Umbrellas—(16 colors)
Armchairs—(16 colors)
Lamps—(16 colors)
Gamer chairs—(16 colors)
Beds—(16 colors)
chairs—(16 materials)
Small tables—(16 materials)
Big tables—(16 materials)
Bench—(16 materials)
Players—(16 skins)
Tv—(16 texturas)
Furniture for Tv—(16 colors)
Gifts—(16 colors)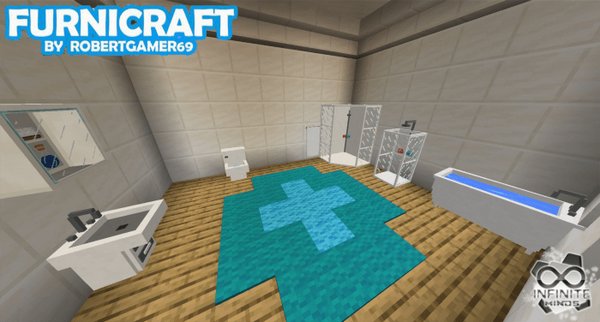 How to get married and have a baby
You can get married in MCPE using the functionality provided by Furnicraft addon. There is an item called Diamond Ring that can be exchanged to the baby via NPC from the village. The NPC you're trading with will be your wife/husband, so be careful.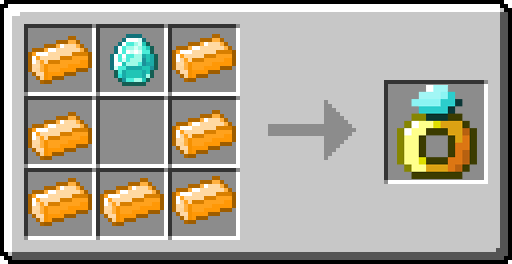 After you got a baby, put a child into a cradle and give him a diamond. Wait approximately for five minutes and start feeding baby with cake, apple, sugar, golden apple to make him grow up.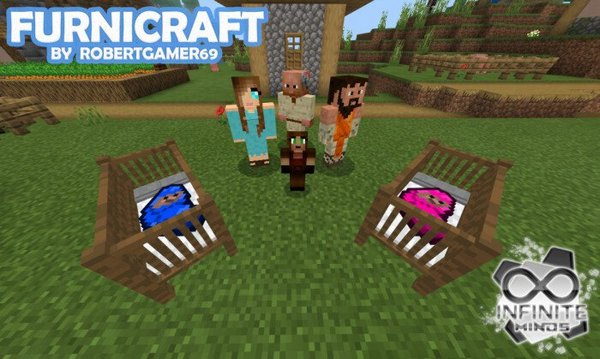 What's changed:
Now all decorations are 3D blocks
Comes Alive was disabled
Block Geo Fixer is required now