Become a Demon Slayer in Minecraft, the one who wields a legendary sword. Based on the popular anime Kimetsu No Yaiba, the add-on features swords and several demon arts to choose from. Even though no demon will step on Minecraft's land, new weapons can come in handy.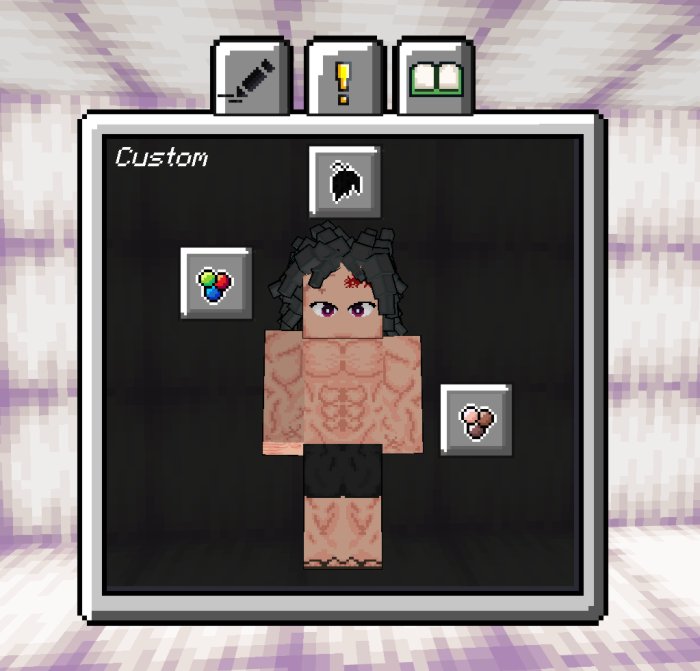 After your birth as a Demon Slayer, you will have three items that remain in your inventory:
Customization Menu: This menu is where you can customize various aspects of your character.
Blocked Brand: The Blocked Brand is a key item used in the addon.
Parchment of Missions: This is where you can access and track missions.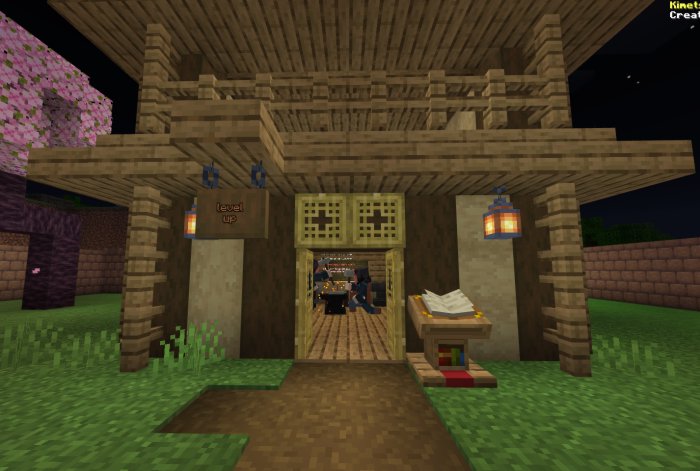 Upon choosing your family, the blacksmith's villa will appear. The villa is divided into three houses, each with a specific purpose:
In the first house, you can remove the nichirin pieces that you've collected. These pieces are essential for building your own nichirin-to.
The second house is where you can assemble your nichirin-to by clicking on the pieces you've disassembled.
In the last house, you have the option to increase the damage and durability of your nichirin-to.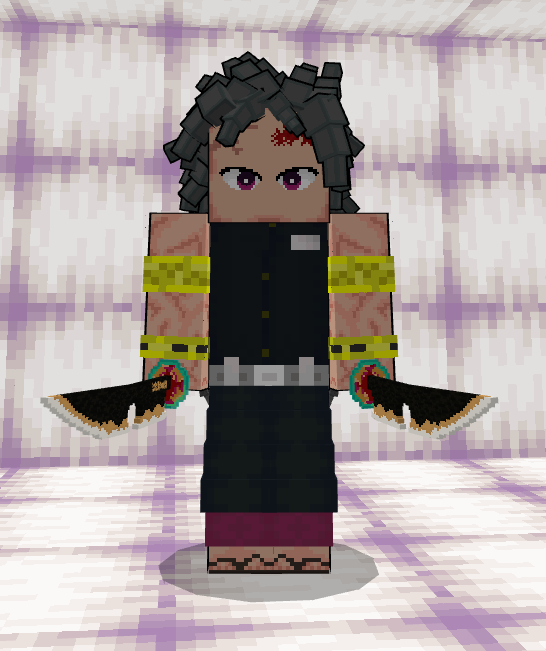 To become an oni hunter, you will need to speak with Urokodaki and complete the missions he provides. Once these missions are successfully completed, you will officially become an oni hunter and earn your very own nichirin-to.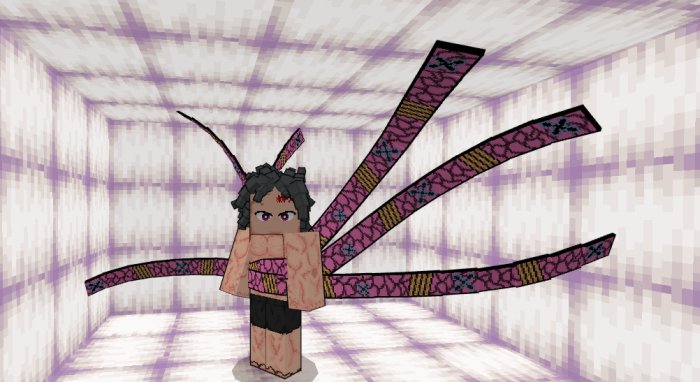 Having your own nichirin-to allows you to use all the breathing techniques you learn from the hunters and hashiras, who are available throughout the overworld. Each hunter will have their own difficulty level associated with achieving the breathing technique.
These new additions include nichirin-to, kekeijutsus, and clothing.