Goats have been announced as a new animal to be added into MCPE in the upcoming Cave and Cliffs update. It is an animal for the mountain biome that will provide you with food and wool. This addon replicates the looks and functionality of the animal from the trailers for the current version of the game.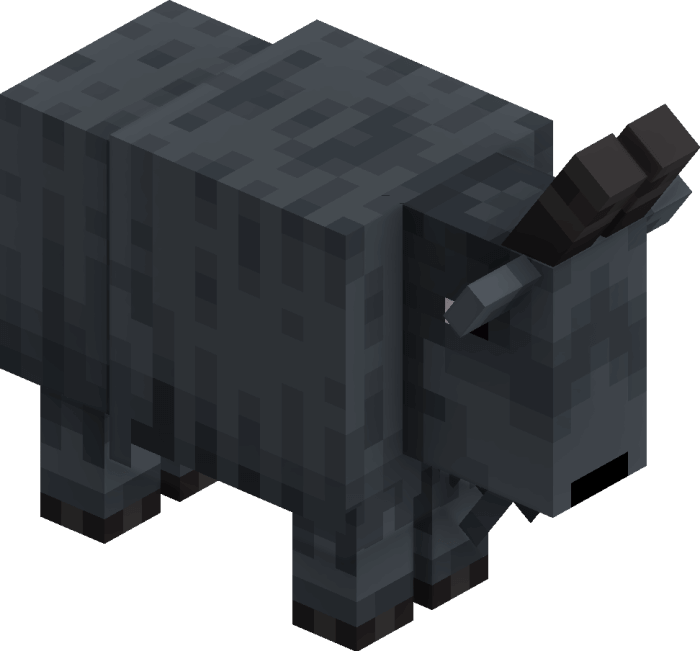 Four types of goats with the difference in wool color only will be added to the game. From slaying a goat, you will be receiving meat, wool, and goat horn.
Goat horn is a new item that creates a loud sound on use and applies a bad omen effect to the player.
Goats can be easily bred by giving them Wheat.