There are not many ways to download Minecraft Windows 10 Edition, but I'm going to tell you how. Let's clear it right now, Minecraft Windows 10 is not the same as Java Edition. There are a couple of differences between these versions that I'm not going to discuss right now, but the major one is – addons. Addons only work on the Win10 edition – and that's a selling point for many players.
But how to get Minecraft Windows 10 Edition for free? The answer is – Android emulators. There are two main Android emulators proven to be good – Bluestacks and LDPlayer. Which one to choose is a matter of your preferences – I personally use LDPlayer.
1. Go to LDPlayer's official website and press Download button.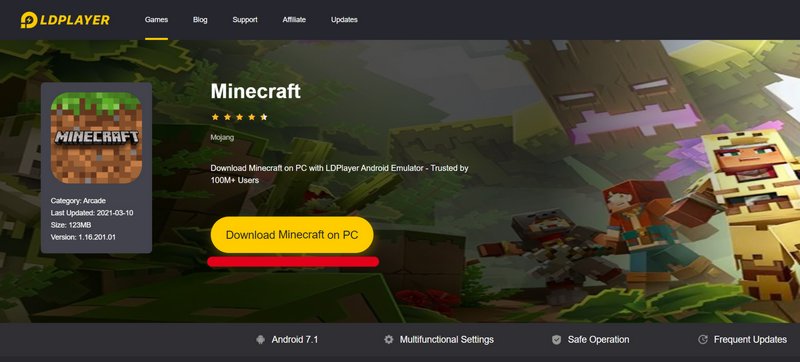 2. After you successfully downloaded the file, open it to start the process of installation.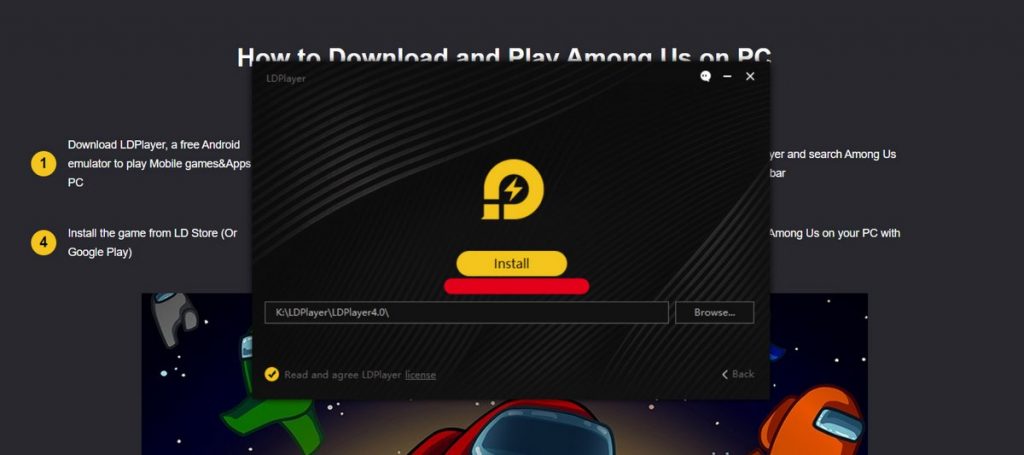 3. When the installation is finished, open the LDPlayer app and type in "Minecraft" into the search box.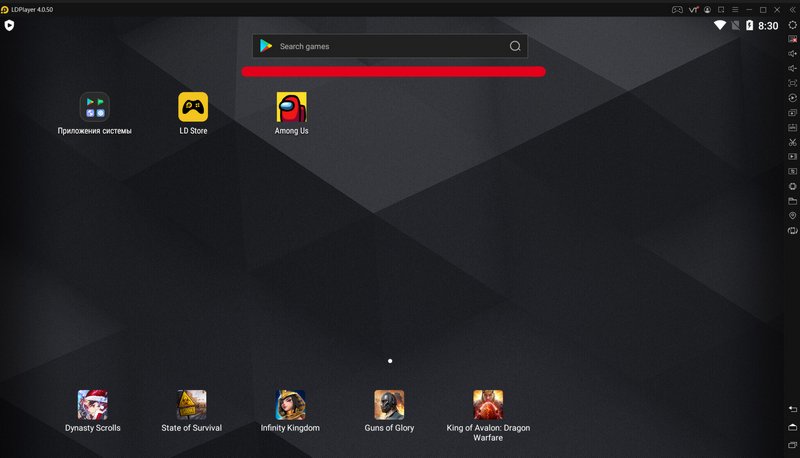 4. You will get a couple of different search results, but we need to choose Minecraft.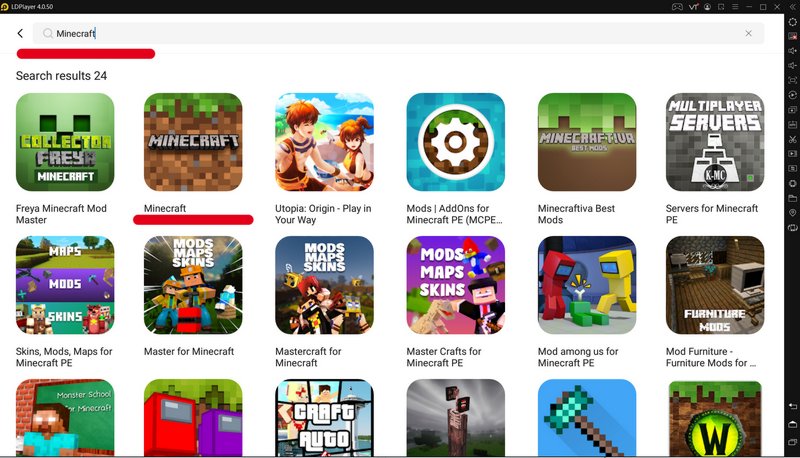 5. You will be transferred to the game's page, and now – it is important, click on the three dots right in front of the "Install" button. Then press "Locally install".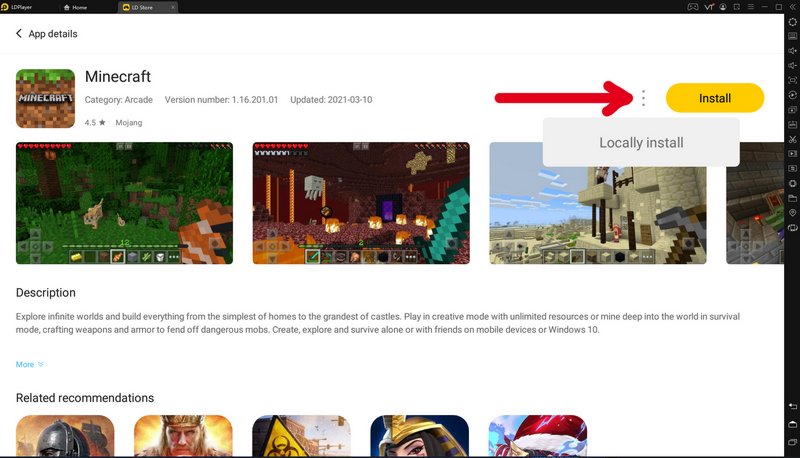 6. Confirm and start the installation process by clicking Install.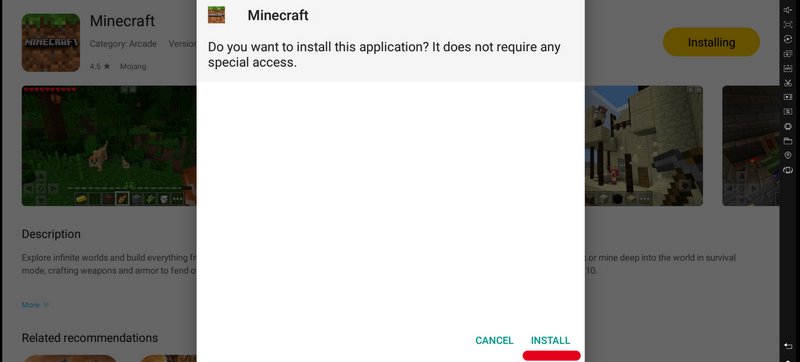 7. Start the game from the home screen.